Rahul Gandhi's Plea dissmissed by Gujarat High court by saying this "…."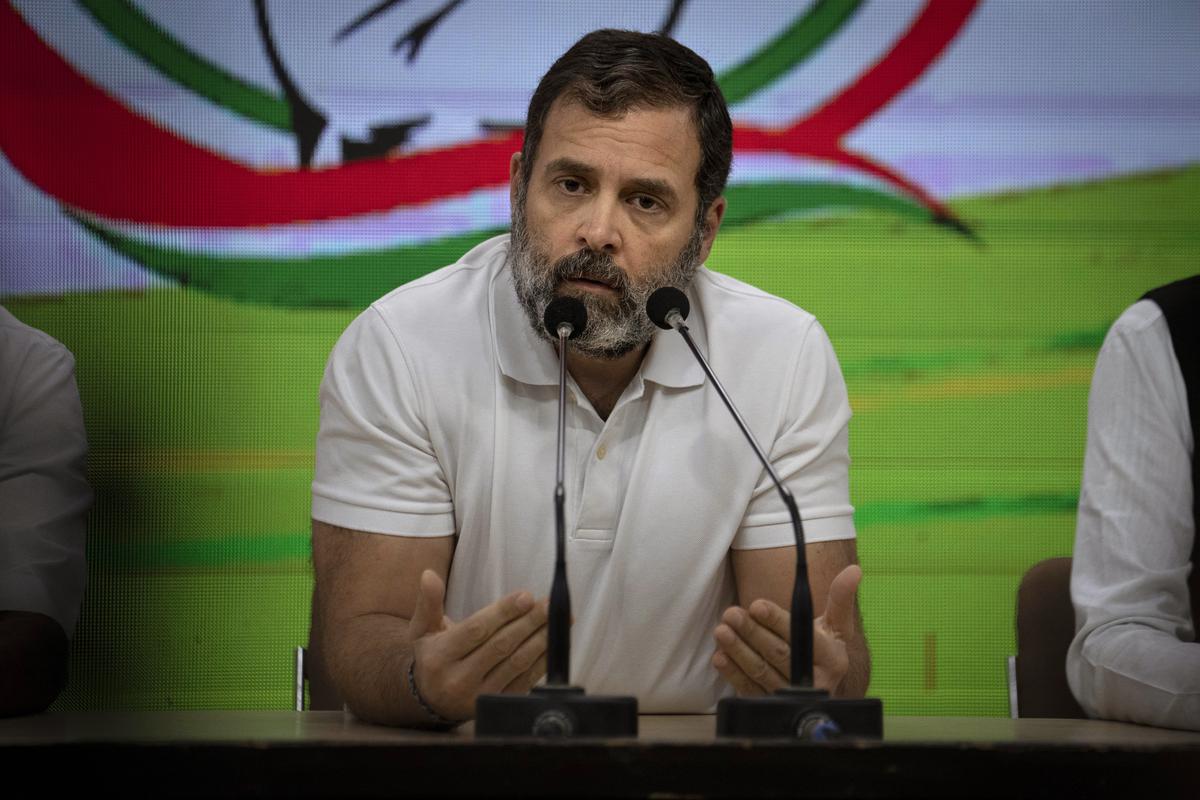 In a recent judgement, Justice Hemant M. Prachchhak of the Gujarat High Court dismissed Rahul Gandhi's plea for a stay of conviction in the 'all thieves have Modi surname' matter.
The court rightly pointed out that a stay of conviction is not the norm but an exception, and it can only be granted in rare cases.
In all other situations, the accused must present their case before the relevant sessions court based on the merits. However, during the ongoing hearing, the accused can seek bail, which Rahul Gandhi has been granted since the day of his conviction.
The Gujarat High Court noted that Rahul Gandhi, as a member of Parliament and president of the second-largest national party that ruled India for over 50 years, made a false statement during a public speech to thousands of people with the clear intention of influencing the election results.
The court emphasized that as a prominent figure in society, Gandhi has a responsibility not to defame anyone, including the Prime Minister, and not to influence elections based on false information.
The court concluded that Gandhi intentionally mentioned the name of the Prime Minister with the aim of impacting the election results.
The court also recognised that holders of the 'Modi' surname and members of the 'Modi Community' constitute an identifiable and well-defined group. Therefore, even if the defamatory statement does not mention individuals from that group by name, any person belonging to that class has the right to file a complaint under Section 499 of the Indian Penal Code.
Relying on established legal principles, the court determined that a stay of conviction is rare and exceptional, and the accused's criminal history is relevant in such cases.
The court disregarded the fact that the accused is a sitting Member of Parliament or Member of the Legislative Assembly, as the possibility of a public servant losing their job due to court proceedings is not a decisive factor for the court.
Gandhi's counsels had presented the argument that defamation is not a serious offense since the maximum punishment prescribed is two years. On this, the court clarified that the seriousness of an offense is not solely determined by the maximum punishment but also by its broader impact on society.
In this case, the court found that Gandhi's conviction for defamation affected not just one person but a significant portion of society. Therefore, the court viewed Gandhi's conviction as a serious matter, deserving the gravity and significance required in such cases.
The court reiterated that there are ten criminal cases pending against Rahul Gandhi, highlighting the need for integrity in politics. It emphasized that representatives of the people should have a clean background.
Additionally, the court mentioned that another complaint was filed against Gandhi by the grandson of Vir Savarkar, alleging defamation at Cambridge. Therefore, granting a stay of conviction would not result in any injustice to Gandhi.