Raksha Mantri to visit Nigeria on Sunday, to bolster defence cooperation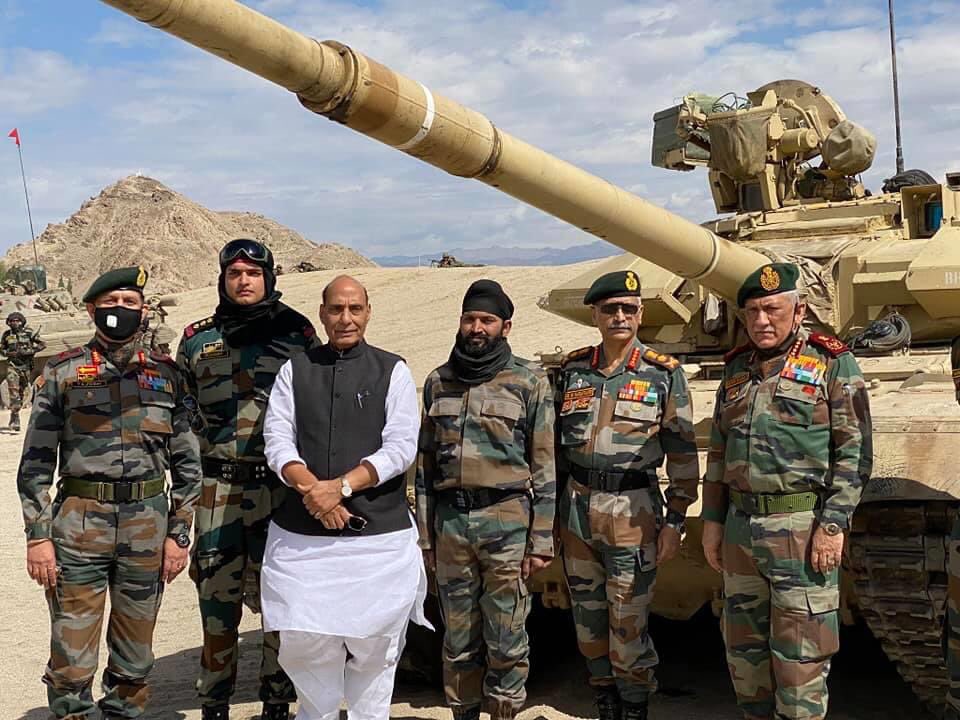 Raksha Mantri will attend the swearing-in ceremony of President-elect, Bola Ahmed Tinubu, during his three-day visit
Shri Rajnath Singh, Raksha Mantri will visit Nigeria from Sunday to attend the swearing-in ceremony of the President-elect, Bola Ahmed Tinubu. He will also use the visit to further strengthen defence cooperation between the two nations.
He will meet the outgoing Nigerian President Muhammadu Buhari during a reception hosted by him. The Ministry of Defence (MoD) made the above announcement on Saturday, while stating the first ever such visit of a Defence Minister to the African nation. President Buhari, like few other Nigerian defence service officers, is an alumnus of the Defence Services Staff College (DSSC), Wellington.
The Ministry said Singh's three-day official tour will be an "important landmark in building strong bonds of friendship between the two countries".
Senior officers of the Defence Ministry and the top leadership of important Defence PSUs will accompany Rajnath Singh. "They will hold meetings with representatives from Nigerian industry and the Armed Forces to identify equipment and platforms that can be sourced from the Indian defence industry," said the MoD.
India has been trying to sell defence systems to Africa, which has mostly relied on imports of military hardware and software from Russia and China, rather than buying the relatively expensive equipment from America and Europe.
With the Russian war with Ukraine getting prolonged and China's branding being marred by diplomatic aggression, India believes it can exploit the shake-up in the defence market scenario with better armaments quality and affordable prices, said sources. The first-ever India-Africa Defence Ministers' Conclave was held during the Def Expo in Luckhnow in 2020, which was repeated at the Def Expo held in Gandhinagar this year.
The military engagement between the two nations goes back to 1960. India has been supporting Nigeria in its capacity building exercise. The Nigerian Defence Academy (NDA) at Kaduna, the Naval College at Port Harcourt and the Command and Staff College, Abuja, are some of the military institutions India has helped to set up in the African nation.
The MoD also said Minister Singh will address the Indian diaspora, estimated at about 50,000, in Abuja.