Retired Intelligence Head tries a "Dullatti" on Kashmir but falls flat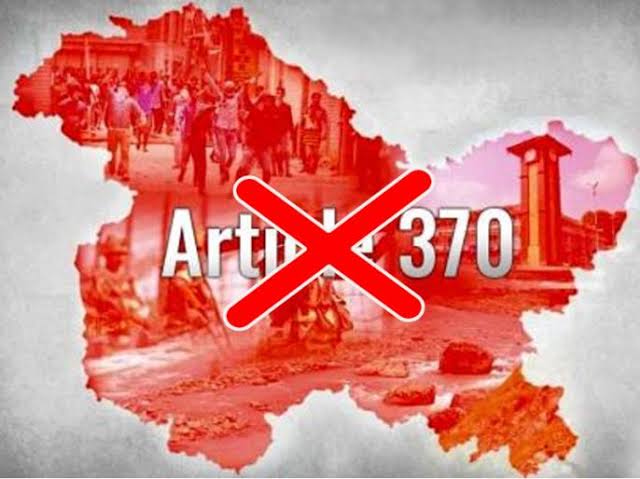 In spite of seeing the things unfolding in front of their eyes, there are still so many of that LOST TRIBE who maintain that there was no need to scrap Article 370 of the Indian Constitution that gave special status to Jammu and Kashmir, saying there was nothing left in it and it was only a "fig leaf".
So what's wrong in removing that FIG LEAF and providing a PHIRAN Instead. The Centre abrogated Article 370 on August 5, 2019. Today Kashmir is gaining speed on the road of economic recovery.
Prince Harry's recently released memoir "Spare" and said the former senior British royal wrote that "in the abnormalities of life, the only thing he found normal and enjoyed was Afghanistan". Some Indian wheelers and dealers are now trying to say the same about Kashmir. What profound revelation from the MOUNT!!!
By the way Prince Harry had joined British troops on the front line fighting the Taliban in Afghanistan and these Indians were cantering around in Delhi Race Course
During service, those who had proved to be one of the most lame duck and whose actions or inaction on Kashmir "almost totally disseminated " the State and had nearly made it a place like Beirut, now want to advise the most. It was Naseeb Katoch of the Indian Army who was the Srinagar Sub Area Commander who had saved the day in 1991-92.
Now in 2023, with Pakistan out of Kashmiri minds and separatism and the Hurriyat "all finished", the former Research and Analysis Wing (RAW) chief A S Dulat again is back to his old tricks……giving out wrong analysis and advice. Of all the places the INTELLIGENT Autour was giving out his intelligence while speaking at the ongoing Jaipur Literature Festival.
Dulat is also of the view "terrorism will stay unless we sort it out with Pakistan" and batted for dialogue with the neighbouring country. Well, gone are those days of our weakness. Now there will be talks with Pakistan only after either Terrorism is eradicated or Pakistan itself gets eradicated.
Pakistan had forced itself on Kashmir Since 191947. What the government of India has done since 1914 is to mainstream Kashmir and get Pakistan out of the Kashmiri minds. we've succeeded to a very large extent.Today, Kashmir has almost totally mainstreamed. The separatism, the Hurriyat that we talk about is all finished.
Dulat, who is the only RAW chief to have visited Pakistan, said he had been to the neighbouring country four times between 2010 and 2012. "I have been to Lahore twice and also visited Islamabad and Karachi. It was a great experience," he added. Dulat said he got to know Pakistan better through Track 2 or backchannel diplomacy.
….So now it's time to ask what he did there ?
Dulat talks fondly about Asad Durrani, his counterpart and former director general of Pakistan's Inter-Services Intelligence (ISI). Their equation took the shape of the 2018 book "The Spy Chronicles: RAW, ISI and the Illusion of Peace".