Russian retaliatory strikes on Kiev as Ukraine support from 'exhausted West' reduces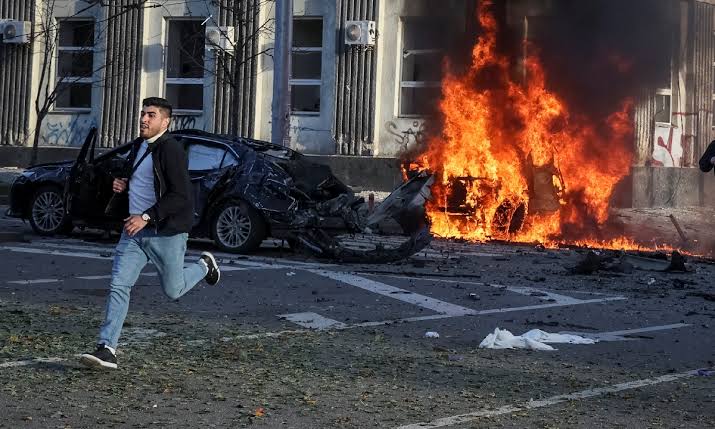 Hours after Russian President Vladimir Putin held Ukraine responsible for the Crimean Bridge explosion and called the blast "a terrorist act," several Ukrainian cities came under missile attacks.
Two days after the explosion damaged the Crimean Bridge, or Kerch Bridge, Putin accused Ukraine of attacking the infrastructure, saying "Ukraine's special services were the initiators, performers and masterminds," Putin said when meeting with Chairman of the Russian Investigative Committee Alexander Bastrykin. The attack on the bridge was aimed at Russia's "critical infrastructure," Bastrykin said, calling it "an act of terrorism." 
The bridge blast has freed Russia from targeting only military facilities. Now Moscow may extend its attacks against important Ukrainian administrative and political objects and important infrastructure, which will escalate the conflict to another stage.

India hopes that the situation de-escalates at the earliest. PM has asked both the countries to sort out their differences through dialogue and consultation. India stands ready to play a constructive part in de-escalation efforts.

The situation in Ukraine is severe as the whole country faces frequent air raids from the Russian Air Force.
However the US and other Western countries should not fan the flames of the crisis. The current situation is on a knife edge and any provocative move at this time will set off a powder keg, though it seems that Western countries have exhausted much of their military resources. 

 Loud explosions were heard in the Ukrainian capital of Kiev on Monday morning, media reported. One of the rockets fell near the street where the Security Service of Ukraine is located in Kiev, and the office of the Ukrainian president is located nearby.