Shanghai Cooperation Organisation to hold meeting in its cultural capital Varanasi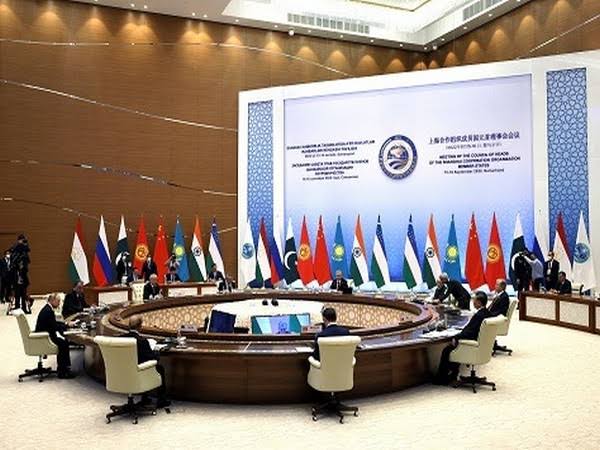 SCO with eight countries as full members represent around 42 per cent of the world population and have 25 per cent of the global Gross domestic product (GDP). There is immense Tourism and economic potential in the region which can be promoted by increasing awareness among SCO countries.
The SCO is an intergovernmental organization was founded in Shanghai on June 15, 2001. The SCO currently comprises eight Member States – China, India, Kazakhstan, Kyrgyzstan, Russia, Pakistan, Tajikistan and Uzbekistan, four Observer States interested in acceding to full membership – Afghanistan, Belarus, Iran, and Mongolia as well as six Dialogue Partners – Armenia, Azerbaijan, Cambodia, Nepal, Sri Lanka and Turkey.
The SCO member states, observers states and partners totally possess 207 UNESCO World Heritage Sites,. In order to showcase this unique product of the region, SCO member countries have decided to designate one city (from SCO member countries) as tourism and cultural capital every year under a rotating initiative. Under this initiative, Kashi (Varanasi) has been designated as the first cultural capital of the SCO.
Accordingly India will host the Shanghai Cooperation Organisation (SCO) Tourism Ministers' Meeting (TMM) on March 17-18 in Varanasi, which has been designated as the first cultural capital of the SCO.
India is the current chair of the Shanghai Cooperation Organisation (SCO). During the Tourism Ministers' (TMM) meeting, the Tourism joint action plan on the development of cooperation in Tourism among SCO member countries will be adopted, the Ministry of Tourism said in the press release.
The TMM will be preceded by the second Tourism Expert Working Group Meeting on March 14-15. During the meeting, the dignitaries will discuss and finalize Tourism Joint Action before being adopted at the SCO Tourism Ministers' meeting on March 17.
The Joint Action Plan will be adopted during the meeting of SCO Tourism Ministers on March 17 in Kashi. Notably, India has assumed the Shanghai Cooperation Organisation (SCO) Chairship for 2023.
"The Joint Action Plan to be discussed during the 2nd EWG meeting will include actions relating to Promotion of the SCO tourism brand, Promotion of the cultural heritage of the SCO Member States in tourism, Sharing and Exchange of information and digital technology in tourism, promoting of mutual cooperation in medical and health tourism., Improving the quality of services," the Ministry of Tourism said in the press release.
As part of the tourism track activities in India, the Ministry of Tourism has planned various activities, including SCO Tourism Mart during South Asia's Travel & Tourism Exchange (SATTE), SCO Expert Level Tourism Working Group Meeting and SCO Tourism Minister's Meeting in Kashi (Varanasi) and SCO Food Festival in Mumbai.