Sri Lanka willing to enhance bilateral trade with India in INR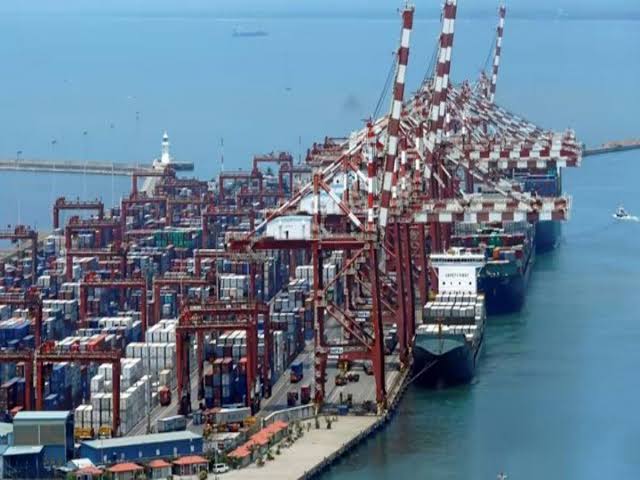 Sri Lanka will soon settle cross-border trade with India in Indian rupees. The island nation feels that trading in INR will also help increase the inflow of Indian tourists.
Sri Lanka's High Commissioner Milinda Moragoda met India's Finance Minister Nirmala Sitharaman during which he discussed steps to attract Indian investments to Sri Lanka.
Moragoda and Sitharaman also talked about the way forward in bilateral economic cooperation.
During the meeting, Moragoda proposed enhancing bilateral trade, particularly through settlement in Indian rupees and increasing the flow of Indian tourists to Sri Lanka, the Sri Lankan high commission (SLHC) said in a statement.
The finance minister and the high commissioner agreed that these measures would help in recovery of Sri Lanka's economy.
The meeting comes following the $3 billion International Monetary Fund's (IMF) approval of a bailout package for Sri Lanka.
Moragoda thanked Prime Minister Narendra Modi-led Indian government for its role in the realization of IMF's Extended Fund Facility (EFF) arrangement for Sri Lanka.
For the unversed, India was among the first bilateral creditors to Sri Lanka, extending support for the bailout.
The EEF arrangement that has been approved by on Monday will enable Sri Lanka to access financing of up to $7 billion from IMF, international financial institutions and multilateral organisations.
The meeting between Moragoda and Sitharaman on Tuesday was the latest in a series since November 2021 that focused on Indian economic cooperation and assistance to Sri Lanka in the context to the ongoing economic crisis.
Last year, India provided aid worth nearly $4 billion, including lines of credit to help its neighbour, Sri Lanka, purchase food, fuel and medicines and deferred payment of loans.
The Sri Lanka's High Commissioner also thanked Sitharaman for her personal involvement in taking up Colombo's case with bilateral development partners and multilateral financial agencies, including the IMF.