Sweden And Finland Seek Turkey's Permission To Join NATO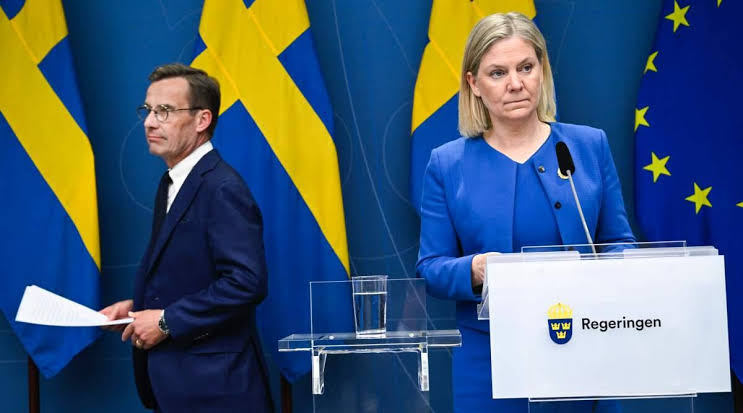 Sweden and Finland sent senior delegations to Ankara on Wednesday in an attempt to persuade Turkey to remove its objections to their NATO membership bid. The talks lasted more than five hours, but the parties were unable to resolve all of the issues at once.
Turkey requests that Sweden and Finland cease their assistance to Kurdish organizations and it also insists on lifting EU restrictions on arms exports and US sanctions on the Russian-supplied S-400 systems. According to Kommersant, some positions might have been brought closer on a variety of issues.
Following yesterday's talks, Turkish Presidential Spokesperson Ibrahim Kalin stated that the Swedish and Finnish delegations were informed of the country's unwavering position that their accession to NATO is out of the question unless Turkey's concerns are addressed.
At the same time, the countries' positions on arms supplies to Turkey became more closely aligned. According to their statements, the guests, on the other hand, were generally pleased with the consultations and intend to continue them, Kommersant writes.
According to the newspaper, the willingness of the US to meet Turkey halfway for the sake of NATO expansion may be put to the test in the near future. This week, Turkish President Recep Tayyip Erdogan stated that Ankara plans to complete work on constructing a 30-kilometer security zone along its southern boundaries, which means Turkey's border with Syria and Iraq. The US State Department expressed concern over the plans of the Turkish president.
At the same time, other Turkish experts feel that Ankara's talks about expanding the security zone are mostly motivated by domestic reasons, such as the forthcoming presidential and legislative elections, as well as Erdogan's declining ratings.
Turkey can also take advantage of the fact that it is unprofitable for Russia to be at odds with it in the midst of the Ukraine conflict, and the US and EU are interested in lifting Turkey's veto on Sweden and Finland joining NATO.