Taiwan inaugurates offshore wind farm with Japanese stake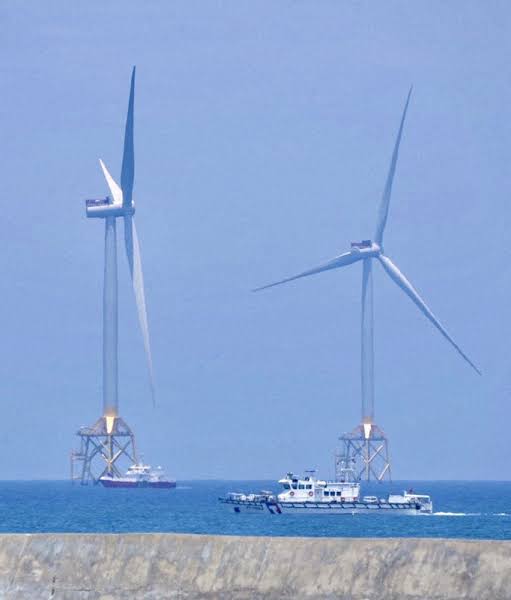 This photo taken on May 16, 2023, shows the Formosa 2 wind farm in Houlong in northwestern Taiwan's Miaoli County.
Taiwan leader Tsai Ing-wen on Tuesday inaugurated a major offshore wind farm, built with a Japanese stake, moving a step closer toward her government's 2050 net-zero emissions pathway.
The Formosa 2, the island's third offshore wind farm located in Houlong in north-western Taiwan's Miaoli County, has 47 wind turbines with a total capacity of 376 megawatts to power the equivalent of approximately 380,000 households per year.
Japanese energy company JERA Co., a joint venture between Tokyo Electric Power Company Holdings Inc. and Chubu Electric Power Co., holds a 49 percent stake in the project.
"Today, everyone witnessed the milestone of the development of renewable energy," Tsai said at a ceremony to mark the inauguration. The Formosa 2 is the first wind farm to be completed in Taiwan after the COVID-19 pandemic.
JERA Global CEO Yukio Kani said his company is committed to achieving net-zero carbon dioxide emissions by 2050 and vowed to work with partners and local governments to gain the understanding of the local community among other stakeholders.
JERA also holds a 32.5 percent stake in the nearby Formosa 1 offshore wind farm, which was inaugurated in 2019. "We would like to thank the Taiwanese government for its determination to make offshore wind a reality and set a paramount example in Asia," Kani said.
"We look forward to further expanding this important, collaborative relationship going forward," he added.