Technical problems voting Machines in several US states on day of mid term elections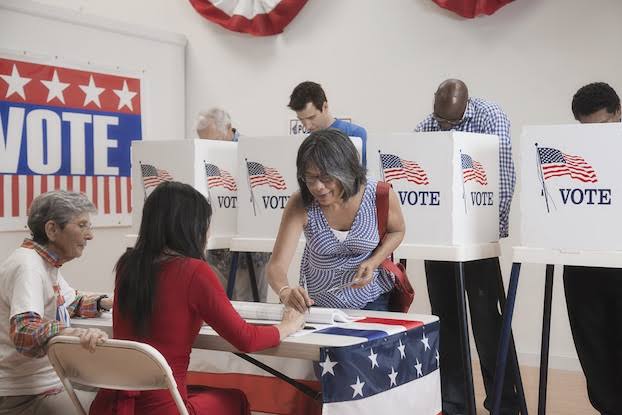 Voting machines were down all across Mercer County in New Jersey due to a system glitch and the authorities of Champaign County, Illinois, have reported a cyberattack on their servers
Technical problems were reported in several US states during the voting day on Tuesday.
The authorities of Champaign County, Illinois, have reported a cyberattack on their servers. According to the report, the region's electronic vote system operates normally, but users were experiencing problems while connecting to the administration's website. As a result, some of them had difficulties with finding important information about the vote, such as location of polling stations.
"These cyber-attacks are a strategic and coordinated effort to undermine and destabilize our democratic process. The intent is to discourage you from voting. Please do not fall victim to this," Champaign County officials said on their Facebook page (a social media site banned in Russia since it is owned by Meta Corporation, which has been deemed extremist by Russia's authorities).
Also, voting machines were down all across Mercer County in New Jersey due to a system glitch. The manufacturer of the equipment, Dominion, was working to fix the problem, the county authorities said. Voters are encouraged to use alternative variants, including standard paper ballots.
Earlier in the day, electoral commissions in Texas, Arizona and California reported problems with electronic voting hardware.
Some check-in machines at voting centers in Bell County, Texas, were out of order on Tuesday morning due to synchronization issues linked to the switch from Daylight Savings Time over the weekend, CNN reported. Affected voters were recommended to cast their ballot at a different polling station.
The Newsmax TV channel said problems with voting machines were also reported in Mariposa County, California, but provided no further details about the nature of those issues. Arizona's Spanish-language TV channel, El American, also said some voting machines on the state's territory were not working on Tuesday.
At the same time, the US media says the reported incidents were isolated and could not have any serious effect on the voting process. So far, no serious problems have been reported by authorities and activists.
The United States is holding its midterm congressional elections on November 8 to elect all members of the House of Representatives and one-third of the Senate.
Republicans may receive control over at least one chamber of the US Congress which would help them block the majority of US President Joe Biden's initiatives for the next two years.