Terrorists support system being systematically raided and destroyed in J&K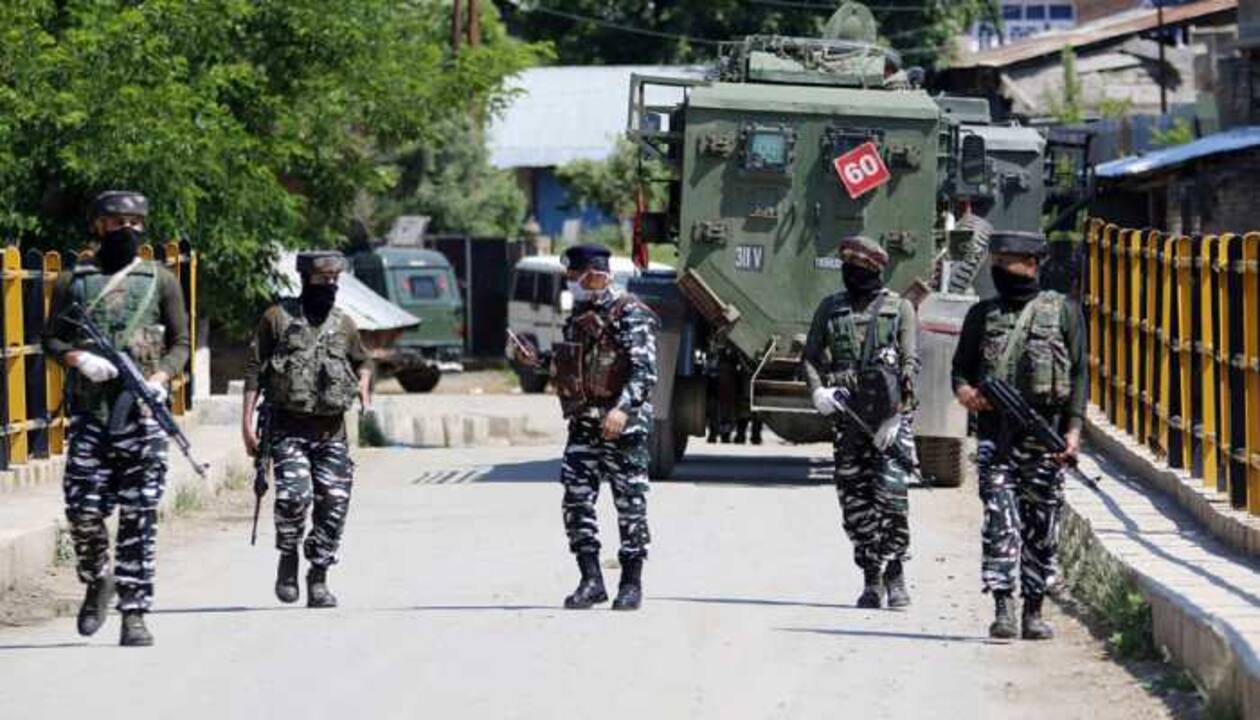 The raids were carried out in Padder, Keshwan and Thakrai in Kishtwar and Khari and Banihal in Ramban to scuttle attempts by these terrorists to revive terrorism in the Chenab valley region, they said
The Jammu and Kashmir Police Special Investigation Unit (SIU) on Wednesday conducted raids on houses of eight Pakistan-based terrorists at multiple locations in Kishtwar and Ramban districts, senior officials said.
The raids were carried out in Padder, Keshwan and Thakrai in Kishtwar and Khari and Banihal in Ramban to scuttle attempts by these terrorists to revive terrorism in the Chenab valley region, they said.
Senior Superintendent of Police, Kishtwar, Khalil Ahmad Poswal said the searches at the houses of Azad Hussain, Gazi-ud-Din, Bashir Ahmed Mughal and Sattar Din, alias Rajab, were conducted after search warrants were obtained from a special NIA court in Jammu in a case under the Unlawful Activities (Prevention) Act.
"The searches are aimed at eliminating the terrorist ecosystem in the district by identifying various over-ground workers and supporters of terrorism," the officer said.
Earlier on May 18, teams of the SIU raided houses of five terrorists, who are currently operating from Pakistan and Pakistan-Occupied Kashmir, besides three suspected individuals in the district.
"The evidence collected shall be investigated so as to subject the accused persons to judicial determination for their involvement in anti-national activities and perpetuation of terrorism," Poswal said.
The SSP said the terrorist associates whose involvement surfaces during the investigations would also be prosecuted.
The special NIA court in Jammu had on April 26 issued non-bailable warrants against 23 terrorists from Kishtwar operating from across the border. Earlier, non-bailable warrants were issued against 13 terrorists in the district.
The 36 individuals from Kishtwar went to Pakistan after joining the terror ranks over a period of time. Two FIRs were registered against them after their involvement in terror activities surfaced during investigations, the SSP said.
Superintendent of Police, Ramban, Mohita Sharma said the SIU teams carried out raids on the houses of Qari Abdul Latief, Reyaz Ahmad Bohru, Fayaz Ahmad and Mushtaq Ahmad.
"The (four) terrorists settled in PoK are continuously trying to revive terrorism in the Chenab Valley," she said, adding that during the course of the searches, a lot of incriminating digital and non-digital evidence were collected for detailed analyses.
"The support system which is assisting the inimical elements in reviving militancy would be destroyed at any cost," the SP said.