Thai police raid top cop's home in massive 'Betflix' gambling probe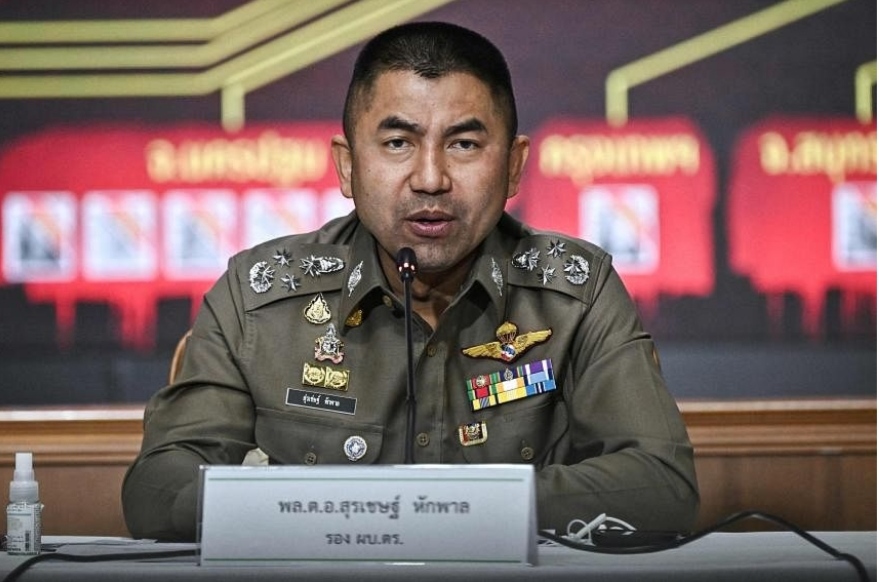 Deputy national police chief Surachate Hakparn denied any involvement in the alleged gambling ring.
Thai police swooped on the home of one of Thailand's most high-profile officers on Monday as part of a series of raids targeting an illegal online gambling network dubbed "Betflix".
Most forms of betting are illegal in Thailand, with the authorities striving recently to shut down illicit gambling sites – often foreign-owned – that have sprung up.
A sprawling investigation across six provinces saw Swat teams raid some 30 locations, including deputy national police chief Surachate Hakparn's central Bangkok house.
General Surachate, well known in Thailand for his regular media appearances giving updates on investigations, denied any involvement in the alleged gambling ring.
"I'm not worried at all because I'm not involved in this and I can answer any question," he told reporters outside his home while the raid was under way.
Police Major-General Trairong Phiwpan said the raids stemmed from a probe into a gambling website called "Betflix" and 12 subsidiary sites.
Investigators have issued 23 arrest warrants, he said, including eight for police officers, although Gen Surachate said he was not among them.
Officers conducting the raid said they were unaware of whose house it was.
Nicknamed "Big Joke" for his seniority and not his sense of humour, Gen Surachate insisted the search warrant for his home was "irregular" and hinted at rivalries within the force.
"Today I see this as nothing more than internal politics within the police," he said.
The raid comes only a few days before the selection of a new police chief, with Gen Surachate touted as a possible candidate.
The long-serving officer – nicknamed "the cat with nine lives" – has been linked to powerful figures in the previous government.
He was appointed by ex-deputy prime minister Prawit Wongsuwan as chief of the Immigration Bureau in September 2018.
He disappeared in 2019 under unclear circumstances, before then Prime Minister Prayut Chan-o-cha made him a special adviser on strategy to the police in 2021.
Prime Minister Srettha Thavisin, who took office in August 2023, told reporters he was monitoring the situation.
"There may be the need to set up an independent investigation committee because this is a big problem," he said. "It affects the morale and public impression of the police."
Thai police have long been dogged by allegations of endemic corruption.
AFP