The Developments in the union territory of Jammu and Kashmir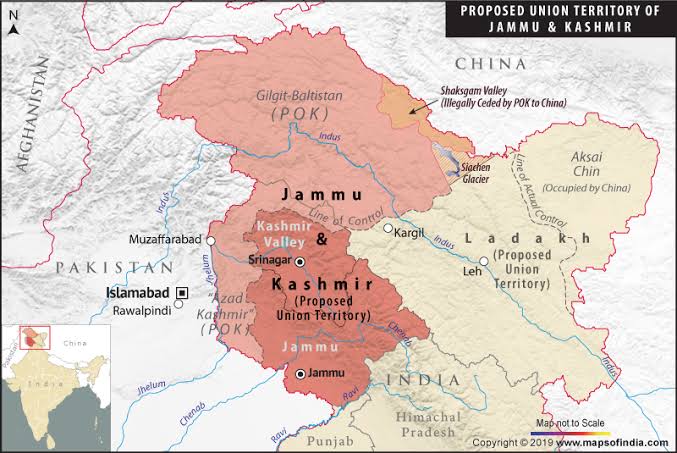 The three-day Tourism Working Group Meeting of G20 delegates in Srinagar on May 22, 2023, commenced with the side event on "Film Tourism for Economic and Cultural Preservation."
Govt officials at the event described an economic renewal bolstered by an iinflux of more than 18 million tourists to Jammu and Kashmir last year, up from 7.7 million in 2008. Indian officials have said the overall economy, which ising heavily agrarian, grew by an estimated 8 per cent in the past fiscal year.
But some sectors like manufacturing have struggled in a region due to frequent power outages and lack of connectivity. This is also because of geographical and climatic conditions. All these things are being taken care of.
Railway connectivity was an area, in which J-K was lagging behind for years, but under Bharatiya Janata Party government at the Centre, thumping progress has been made towards connecting the region with the rest of the country.
In July 2014, after inaugurating the 25-km Udhampur-Katra railway line in July 2014, Prime Minister Narendra Modi had assured the people that Kashmir would be connected and integrated with the rest of the country during his tenure.
While the unemployment rate has fallen from a peak of more than 30 per cent last year to 23.1 per cent in March this year, the fall was India's third highest, behind the states of Haryana and Rajasthan, according to the Centre for Monitoring Indian Economy, Wall Street Journal reported.
The G20 summit in Srinagar is a step towards projecting Jammu and Kashmir as international film shooting destinations.
Participants deliberated upon the importance of film tourism and its impact on the economy and culture. They unanimously agreed upon the fact that J-K is the best place to shoot the films.
With the G20 Tourism Working Group (TWG) meeting being held in Srinagar, North Kashmir's Bandipora district is leveraging the opportunity to promote its famous products to foreign delegates attending the summit.
These products include black cumin (kala jeera) from Gurez Valley, organic rajma (kidney beans) from Tulail Valley and exquisite paper mache art pieces from the Sumbal subdivision. These offerings highlight the district's diverse and rich products.
Jammu and Kashmir haven't held assembly elections since 2014. But elections are expected later this year after New Delhi implemented new rules that allow more residents to vote, Wall Street Journal reported.
The tourism rebound has been a tremendous help for the locals that had to keep their businesses closed when the militancy was at its peak.
Sameer Ahmed, a 34-year-old manager of a store selling Kashmiri cashmere, said that earlier political instability had forced the shop to close for an average of six months each year during the past seven years. Covid lockdowns also hurt.
Ahmed said sales have bounced back to pre-Covid levels after India lifted pandemic restrictions, triggering a surge in tourist arrivals.
"It's like they broke out of jail," he said of the visitors.
Nadeem Mulla, a 29-year-old travel agent from Gujarat, was on holiday in Kashmir along with 37 members of his extended family. He said they had admired the lush pine trees and clear lakes, and that the entire trip was costing him thousands of dollars, Wall Street Journal reported.
"I'm spending like crazy," he said.
Many hotel operators and souvenir shop owners say they are cautiously optimistic, but they are still bracing for possible future turmoil.
Anees Noor's family houseboat, outfitted with thick Kashmiri rugs and carved wooden furniture, was booked out almost every single day during last year's summer season. Demand was so high that he tripled the rate to 10,000 rupees, equivalent to USD 120, a night, Wall Street Journal reported.
"There was not a single empty room," he said.
Still, the 23-year-old said his family is stocking up on rice and cooking oil in case tensions boil over again.
Jammu and Kashmir Lieutenant Governor Manoj Sinha on Monday inaugurated the Jambu Zoo at Nagrota and said that the new addition to the tourist destinations of J-K will attract both local residents and tourists visiting the Union Territory.
"Spread over the 70-hectare area, the new addition to the tourist destinations of J-K UT attracts both local residents and tourists visiting Union Territory," LG Sinha said. The recent G20 meeting in Jammu and Kashmir has given foreign dignitaries and observers a good opportunity to witness a change in the Union Territory since the abrogation of Article 370, Federico Giuliani wrote in Inside Over, an Italian-based news website.
Even the local art and cultural activities have begun also booming back in Jammu and Kashmir since 2019. Ladishah, a storytelling musical genre of Jammu and Kashmir, was slowly and steadily dying. But a few youngsters are reinventing the old musical storytelling technique to preserve Kashmir's age-old fading culture.
Since the tourism industry is booming rapidly, the Administrative Council (AC) chaired by Jammu and Kashmir Lieutenant Governor Manoj Sinha last week gave approval to the absorption of 145 Employees of Hotel Corporation of India Limited (HCIL) working at Centaur Lake View Hotel, Srinagar, into different corporations under the Tourism Department.
The decision was taken on the recommendations of the committee that the Union Territory of J-K will absorb the existing staff of the Hotel Corporation of India Limited on the existing terms and conditions. (ANI)
In a resounding display of cultural opulence and artistic finesse, the G20 delegates at the Sher-e-Kashmir International Convention Centre (SKICC) found themselves captivated by the exquisite handicrafts of Kashmir. The third Tourism Working Group meeting witnessed a vibrant gathering of craftsmen and vendors, as they showcased their masterpieces to an international audience.
From the plush Pashmina shawls that enveloped visitors in luxurious warmth to the hand-woven carpets that told stories through intricate patterns, the tapestry of Kashmir's artisanal brilliance was on full display. Delicate hand-embroidered fabrics, exquisitely carved walnut wood masterpieces, ancient Kangris (fire pots), and vibrant papier-mache art added further depth to the exhibition.
The Jammu and Kashmir government set up a special food stall Jammu Kashmir Rural Livelihood Mission (JKRLM) Millet Hub" for foreign delegates at Sher-i-Kashmir International Conference Centre (SKICC) in Srinagar during G20 meetings.
Jammu Kashmir was once a place where schools remained closed for extended periods, but now even girls are visiting schools without any fear from the Paki sponsored extremist terrorists.
District Development Commissioner Doda, Vishesh Mahajan along with Senior Superintendent of Police, Abdul Qayoom on Tuesday inaugurated the All India Women Cricket Championship here in Sports Stadium Doda.
The tournament is being organised by the Department of Physical Education and Sports, Government Degree College Doda in collaboration with Sports & Fitness Hub, Doda.
Around 8 teams including teams from Uttar Pradesh, Hyderabad, GDC Doda, and GMC Doda are participating in the tournament.
Prime Minister Narendra Modi's face appeared on billboards showing India's role in the G-20, with slogans like "Srinagar: the city beautiful," Wall Street Journal reported.
Local business owners also agree that they have seen an economic revival.
Tangmarg and Gulmarg, two picturesque health resorts in north Kashmir's Baramullah District have undergone a remarkable transformation by implementing a beautification plan by the Urban Local Bodies (ULB) Kashmir.
Expenditure of Rs 1.64 crore on the beautification project aimed at repairing, redeveloping, restoring municipal assets, and enhancing the overall appeal of these towns.On May 30, the plan was approved by the ULB Kashmir while the works were completed by the Municipal Committee Tangmarg, Gulmarg.
Jawed Bakhar, 43 years old, said tourists have flocked back to his souvenir shop, which sells the area's famed cashmere pashmina shawls.