Training For Gaganyatris Commences In Russia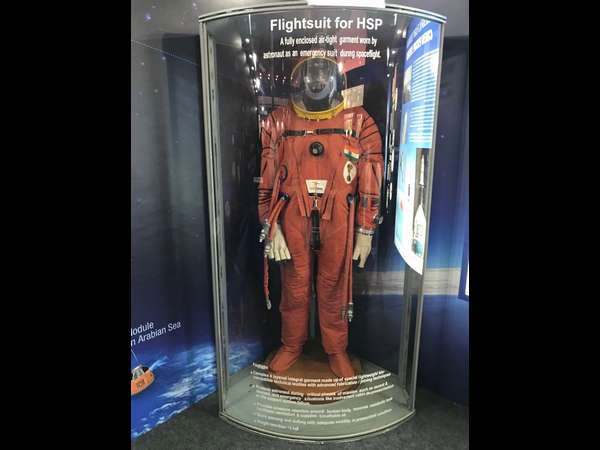 Gaganyaan, Indian Space Research Organisation's (ISRO) first human spaceflight will be launched in 2021. Training for selection of Gaganyatris has started with an extensive training programme for the astronauts. Four Indian Air Force pilots shortlisted to participate in this are going be trained in Russia.
ISRO has announced December 2021 as a deadline for Mission Gaganyaan. Initial training of astronauts for Gaganyaan will be held in India but advanced training has been scheduled in Russia.
Recently, the Union Cabinet also approved a budget of Rs 10,000 crore for Mission Gaganyaan. In this mission, three astronauts will be sent to space for 5-7 days. India will become the fourth country to send a human spaceflight.

The Gaganyaan Mission is completely an indigenous mission. ISRO will launch two missions without humans before the actual launch of Gaganyaan.
The GLSV Mk-III launch vehicle will be used for the Gaganyaan mission. The spacecraft of Mission Gaganyaan will have a crew module and a service module. Its weight will be about 7 tons. In this mission, three astronauts will be sent to space for 5-7 days. This spacecraft will be placed in an orbit of Earth at an altitude of 300-400 km. Crew module size will be 3.7 meters and service module size will be 7 meters.
The velocity of the module will be reduced and it will be rotated in the opposite direction to return. When this entire module reaches 120 kilometres from the earth's surface, the service module will be separated. Only the crew module will reach Earth.
It will take about 36 minutes to reach the Earth. ISRO is planning to land the crew module in the Arabian Sea or the Gulf of Gujarat. This mission will be implemented about 6 months before India's 75th Independence Day.
ISRO has developed several types of equipment to launch Gaganyaan with accuracy. The heavy-lift launch vehicle GSLV Mark-III, recovery technology, crew module, space passenger training system, environment control and life support system have been successfully constructed for this mission.