UN backs two-state solution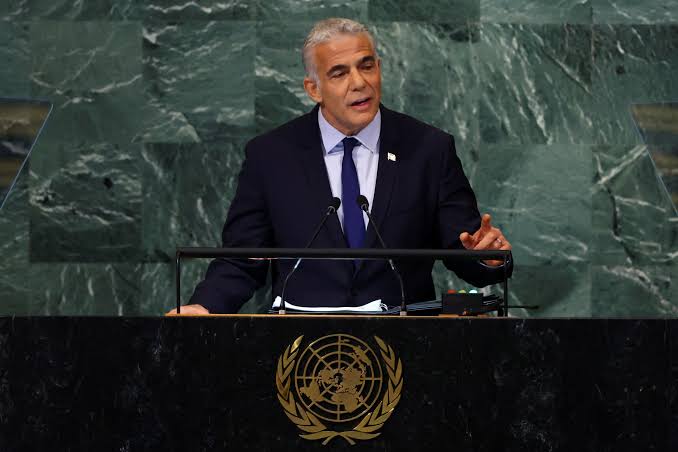 Envoy says this could end Israeli-Palestinian conflict
UN Special Coordinator for the Middle East Peace Process Tor Wennesland on Monday called for urgent steps toward a two-state solution to the Israeli-Palestinian conflict.

"It is necessary to take urgent steps toward a two-state solution, which still garners considerable support among Palestinians and Israelis. Through incremental but tangible steps, we can build a bridge between where we are now and the conditions necessary for a peaceful resolution of the conflict based on United Nations resolutions, international law and previous agreements," he told the Security Council in a briefing.

The first step is to continue to engage with the parties to reduce tensions and counter negative trends, particularly those impacting final-status issues, he said.

This will involve reining in violence and incitement and holding perpetrators accountable. This means that both sides stop unilateral steps that undermine peace, including settlement expansion or legalization, demolitions and displacement. This means upholding the status quo at the Holy Sites in accordance with the special and historic role of Jordan, he said.

The second step is to continue to improve access, movement and trade to create room for the Palestinian economy to grow, said the envoy.

Specifically, steps should be taken to increase access for Palestinians to land and resources in Area C of the West Bank, which is under full Israeli control. In Gaza, a further and more comprehensive approach to easing restrictions on the movement of people and goods is needed. Relinking the economy of Gaza to the West Bank should be a related, critical objective. Ultimately, ending the debilitating closure and addressing Gaza's challenges require political solutions in line with Security Council Resolution 1860, he said.

The third step is to strengthen Palestinian institutions, improve governance and shore up the fiscal health of the Palestinian Authority (PA), said Wennesland.

The PA's political legitimacy and accountability must also be strengthened through democratic reforms and opening of the civic space, holding elections across the occupied Palestinian territory and ensuring the effectiveness and credibility of the Palestinian security forces, he said.

Wennesland cautioned that without the first two steps, the third step will not be possible.

"These steps seek to enable the parties to move past ad-hoc efforts focused on security and economic matters, and toward meaningful engagement on more fundamental political issues," he said. "While they are intended to have immediate, concrete benefits for Palestinians and Israelis, these priorities are anchored to a broader political framework that advances us toward two states."

After decades of persistent violence, illegal settlement expansion, dormant negotiations and deepening occupation, the Israeli-Palestinian conflict is again reaching a boiling point.
High levels of violence in the occupied West Bank and Israel in recent months, the increased use of arms, and settler-related violence, have caused grave human suffering, said Wennesland.