US, Russia, China must not ramp up number of warheads but bring it down to India's level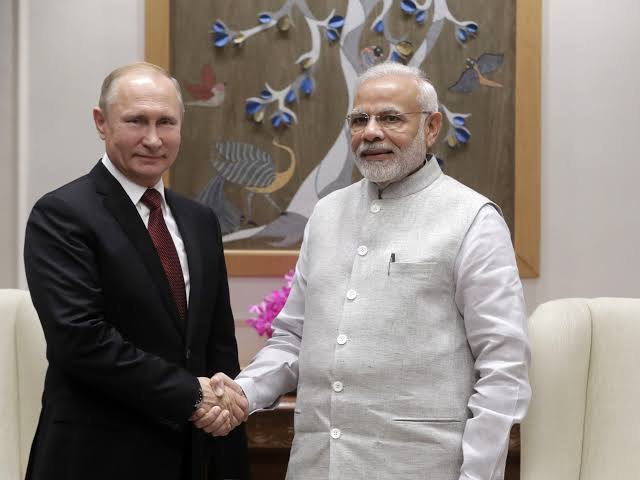 Bolton expressed the view that Washington now "must decide fundamental issues of how large US nuclear assets must be to face two adversaries" rather than engage in further strategic-arms diplomacy"
The US should start building up its inventory of nuclear warheads to at least equal the combined total of Russia and China, John Bolton, a former national security adviser at the White House, said in an opinion piece published on the website of the Washington Post.
Instead of the above Bolton ji should start demanding that USA, Russia and China all must bring down the number of their nuclear warheads down to what India has presently in its inventory. Ultimately all nuclear weapons need to be eliminated, that is what India says.
Bolton was commenting on the Russian decision to suspend participation in the Russian-US New START. Bolton said the US could "face a nuclear confrontation with Russia." If Washington "emerged victorious," it will immediately face "a second nuclear confrontation with China," he said.
People like Bolton must stop all dreams of winning a nuclear war against any one. Now even India is capable of hitting back at any nuclear attack from any corner of the earth. However after a nuclear exchange there will be no Victor as such, World will be a loser. Russia will not go for nuclear confrontation unless of course attacked first with nuclear weapons.
Only country which till date has used nuclear weapons not once but twice. The first strike may have been a mistake but second one was deliberate and well calculated.
So Bolton must stop spouting nonsense like "Another potential crisis could have us confronting a China-Russia axis, menacing us and our European and Asian allies simultaneously," said the former official, who served under former US President Donald Trump.
Bolton expressed the view that Washington now "must decide fundamental issues of how large US nuclear assets must be to face two adversaries" rather than engage in further strategic-arms diplomacy".
Bolton feels that would be suicidal to argue that the United States could make do with all three countries at equal warhead levels, a result typical of arms-control agreements. But how many more deliverable nuclear warheads would the United States need for self-defence and to establish deterrence? How many more weapons would be optimal, or even minimally sufficient? Equal to the combined Moscow-Beijing total, or more?" the retired diplomat said.
The nonsense comes out very clearly when Bolton mixes up DETERRENCE established by nuclear weapons with such weapons providing SELF DEFENCE !!
"And don't forget that North Korea, Iran and other aspiring nuclear-weapons states almost certainly see Russia and China as friendly nations, and the United States and its nuclear-armed allies Britain and France as enemies," Bolton went on to say.
So what will Bolton advice if India too decides to raise its nuclear warheads to the level of China ?
Russian President Vladimir Putin on March 1 signed the law to suspend Russia's participation in the Strategic Arms Reduction Treaty. Putin in a address to the Federal Assembly said that Russia would suspend its participation in the New START, but wouldn't withdraw from it.
The head of state said that before returning to the discussion of compliance with the treaty, Russia should understand how the arsenals of not only the United States, but also other NATO nuclear powers – the UK and France – will be accounted for by the treaty.
The treaty had been signed in Prague in 2010 to be valid for 10 years, with an option to extend it for another five years. Russia and the US extended it for 5 years in February 2021.
From the above now it is becoming very clear that India needs to step in and get all nuclear powers to sign a proper treaty.