US Says It Expects India to Work With Canada on Murder Case, Well USA is going to be highly disappointed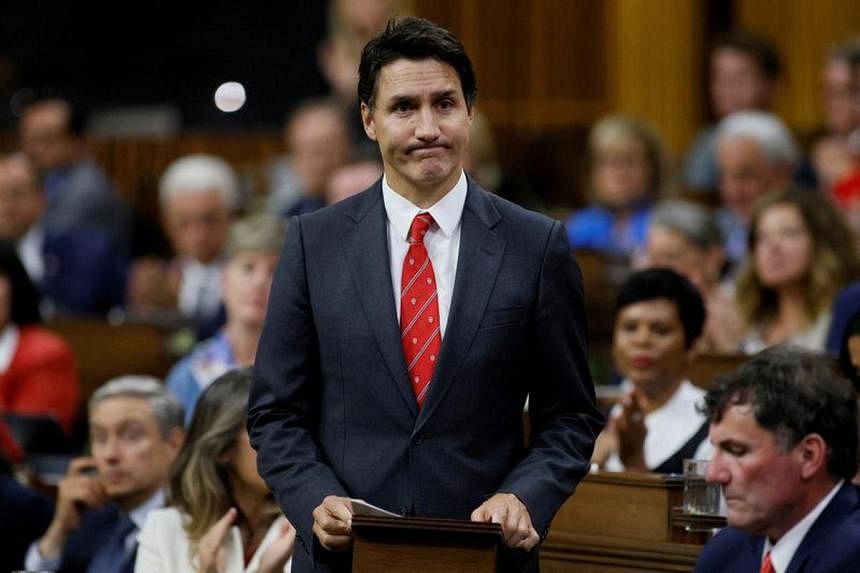 A press report from the United States made a grand statement saying that " USA has made it clear on Friday that it expected the Indian government to work with Canada on efforts to investigate the possible involvement of New Delhi agents in the murder of a Canadian citizen in June. "
Well USA is going to be highly disappointed. India is not going to cooperate with tge Trudeau Govt as it kowtows with Khalistanis terror or outfits bent on divisive acrivities inside inside India. Instead India will encourage Canada to strengthen its own law and order machinery to control not onlt intergang warfares but also to control various terror outfits operating on its soil. Like Pakistan, Canada too seens ro becoming a terror supporter.
Also before commenting any on India, USA must remember its own actions against Sovereign States like Iran, Iraq, Afghanistan, Libya and Syria.
Justin Trudeau said on Monday that Ottawa had credible intelligence linking Indian agents to the murder of Sikh separatist leader Hardeep Singh Nijjar, prompting an angry reaction from New Delhi, which denies the allegation.
Well Trudeau has not cared to share the so called intelligence till date. It claims that it has Signal intelligence (obviously by snooping on the diplomats of Indian embassy…a very serious charge not only on Canada but all the Countries of 5 Eyes alliance …just not acceptable to India ). Very cleverly Canada is trying to present … reactions of Indian diplomats on receiving the news of Nijjars killing ….as evidence of involvement of Govt of India. In that case entire India was happy to see the end of a wanted terrorist, on whom Canada Govt was not taking any action. Was not entire USA thrilled to hear the killing of Osama Bin Landen by US forces after violating the sovereignty of Pakistan and killing Osama with impunity.
Now the Fireign Minister of USA has tge gall to state "We are deeply concerned about the allegations that Prime Minister Trudeau has raised. " U.S. Secretary of State Antony Blinken told the above to reporters in a press briefing. "It would be important that India work with the Canadians on this investigation. We want to see accountability." ….Mr Blinken, same goes for your both Canada and USA too. We Indians too demand full accountability from both your Govts.
The White House has spoken of its concerns over the allegations, but Blinken is the most senior U.S. official to have commented thus far.
Traditional Canadian allies, including the United States, appeared to take a cautious approach to the matter earlier this week. Political analysts said this was partly because the United States and other major players see India as a counterweight to the growing influence of China.
"We have been consulting throughout very closely with our Canadian colleagues, not just consulting but coordinating with them on this issue," Blinken said.
The Canadian government has amassed both human and signals intelligence in a "months-long investigation " into the Khalistani separatist leader's killing.
The report said the intelligence included communications of Indian officials present in Canada, adding some of the information was provided by an unidentified ally in the Five Eyes alliance. Five Eyes is an intelligence-sharing network that includes the U.S., the UK, Canada, Australia and New Zealand.
This is obviously saying that Canadians were snooping on the Indian embassy, which is highly deplorable and just not acceptable to India. In fact this should be enough for India to break all diplomatic relationship with Canada and also make things clear to the other members of the 5 Eye alliance.
Till date Trudeau has not provided any details about what Canada's spy agencies have collected, and his office has not confirmed or denied the CBC report.