World needs Economic and Political giant like India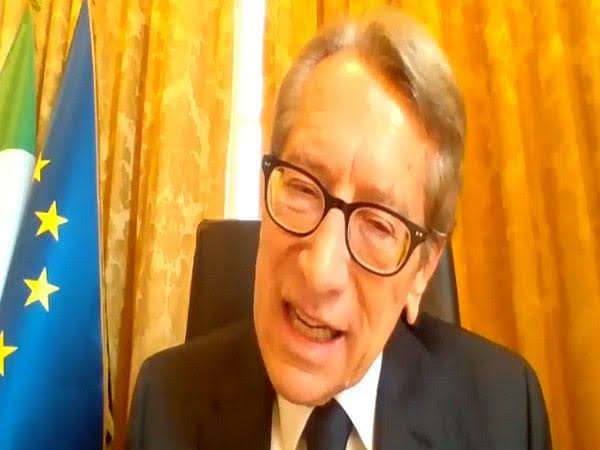 Giulio Terzi, the former Foreign Minister of Italy recently said that India was being looked upon as one of most reliable partners and allies across the world.
India has grown into a diplomatic and economic powerhouse of late and the world is now turning towards it for its assistance.
Its strategic location has added to its growing prominence.
Giulio Terzi said, "India is part of a large part of the world, the wide majority of the United Nations members which has a national interest in defending the principles of the United Nations and we are on the same boat in this, I am very glad, I am very proud, I am very honoured to feel that the Indians are the closest friends that we can have."
Speaking in the backdrop of the ongoing G7 summit in Japan's Hiroshima, Terzi said the Indian diplomatic model was exemplary and the world, especially the smaller countries, who were embroiled in one or the other form of crisis could benefit from a political and economic giant, India.
"I believe that there is a great opportunity and it is a great contribution that India could even ensure, that will happen (G7). Because there is first of all the present crisis, and there are many angles from which India has responsibilities, as a major actor in the United Nations but also in regional organization, in smaller groups of consultation and diplomatic activity," said Terzi.
"I mention the QUAD but I also mention the South Eastern Organisation as ASEAN perhaps is a little collateral to the Indo-Pacific the vast group of countries which need an economic giant like India, a political giant like India which has a future of progress," Terzi added.
G7 is the informal grouping of seven of the most advanced economies of the world. Japan is hosting the 49th G7 summit which will last till 21st May.
The summit serves as a forum for the member countries and their leaders to discuss major economic and political issues.
G7 is also believed to shape the international agenda, global financial markets and the international community's strategy to effectively deal with major global problems.
India has been participating in the summit as an observer and has been invited successively by almost every host state in the last few years.