12 Killed, 138 Injured In Gas Explosion In Central China's Hubei; 913 Households Evacuated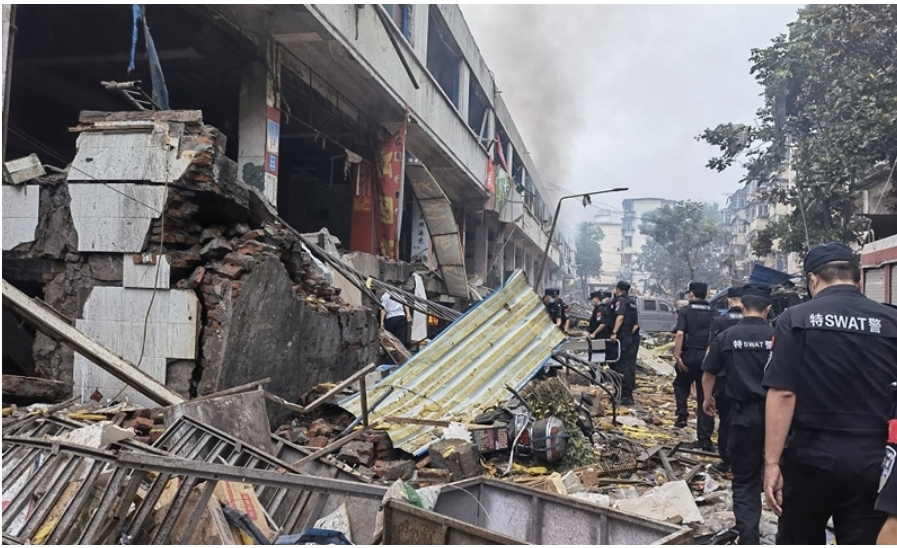 A gas explosion in a residential community in Shiyan, Central China's Hubei Province, on Sunday morning has killed 12 and injured 138 as of Sunday afternoon, as rescue work and investigations on what caused the explosion are still underway.

The 913 households close to the explosion site – a wet market at Yanhu community – have been evacuated, according to a press release provided by the Shiyan government on Sunday afternoon. 

The market is a two-story building constructed in the early 1990s, with 19 shops on the first floor and a community activity room on the second floor, the press release said. There are another 46 stalls across the road from the building, according to the press release.

China's Ministry of Emergency Management has sent a working team to Shiyan to guide the rescue work. The cause of the blast is still under investigation, said  a local official spokesperson surnamed Gao.

The explosion took place at round 6 am at the community, and reportedly destroyed the wet market there and greatly affected residents in nearby buildings. "Hearing the loud bang, I immediately scrabbled beneath the table, thinking it was an earthquake," said a resident surnamed Liu, who owns a small restaurant some 20 meters away from the explosion site.
Liu was in his restaurant when the explosion happened. He recalled the scary moment when the floor was shaking violently, and food ingredients on the table in the kitchen being "thrown onto the ground" by the strenuous shockwaves.

Initially thinking a big earthquake had happened, Liu crouched down under the table to avoid potential dangers until the shaking stopped. He then ran out of the house. "It was all mess around."

A video of the explosion site published by the media outlet youth.cn shows the horrifying scenes of houses being ruined into big concrete chunks and piles of broken wood, and the air ticking with dust. Walls of some buildings are blackened by the heat of the explosion.

Rescue personnel soon arrived after the explosion. As of press time, the injured are being treated at local hospitals, local authorities said.

The Hubei provincial government issued an emergency notice on production safety on Sunday, saying lessons should be drawn from the accident. The province will immediately carry out a targeted review of the gas industry and strengthen regulations for key industries, according to the notice.