Australia will not to produce fuel for nuclear submarines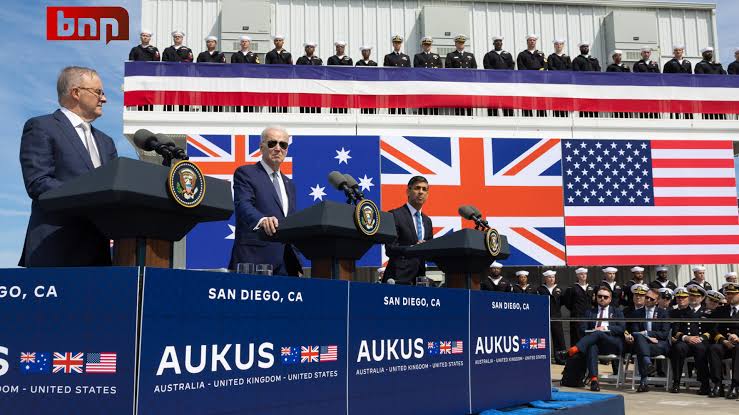 US President also disclosed that, starting in early 2030s, Canberra will be able to buy three Virginia-class nuclear submarines, with an option to procure two more, if necessary
According to Biden, the US President, they will start training Australian sailors on nuclear submarines within a short time span. The US will also increase its port visits of nuclear submarines to Australia, Biden said, noting that one submarine, USS Asheville, was docked in Perth, Australia, on Monday.
US and UK submarines will be deployed in Australian waters on rotational basis starting in 2027 in order to reinforce deterrence in the Indo-Pacific, a high-ranking Administration representative said during a briefing for the media.
"Once Australia is ready, as early as 2027, we will establish a rotational force of US and UK submarines in Australia — what we're calling Submarine Rotational Forces West," the official said, adding that these submarines will "bolster deterrence in the Indo-Pacific.".
Biden disclosed that, starting in early 2030s, Canberra will be able to buy three Virginia-class nuclear submarines, with an option to procure two more, if necessary. Earlier, the media reported that these submarines will not be armed with nuclear weapons. They will only have nuclear propulsions.
Australia will remain non-nuclear power despite the AUKUS partnership and the plans to obtain nuclear submarines, US President Joe Biden said after the meeting with British Prime Minister Rishi Sunak and Australian Prime Minister Anthony Albanese in San Diego Monday.
According to the US President, the submarines are "nuclear powered, not nuclear armed."
"These boats will not have any nuclear weapons of any kind of them," he said," adding that Australia will not produce nuclear fuel, necessary for these submarines, and will remain a non-nuclear power.
The US President disclosed that AUKUS parties also intend to establish joint production of a new type of submarines, known as SSN AUKUS.
Earlier, the media reported that the alliance parties intend to use technologies from all three countries to start producing a new type of submarines called SSN AUKUS by early 2040s.