Iran has a growing influence in Venezuela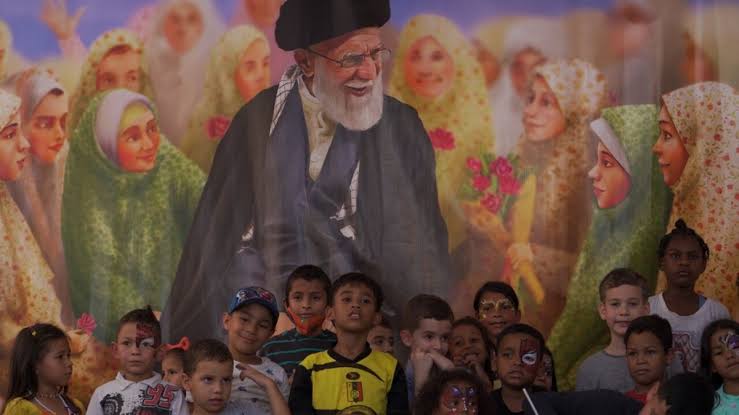 Iran is striving to expand its influence in fellow US adversaries Venezuela, which is hosting an Iranian cultural fair this week and seeking Iranian assistance to revive the ailing Venezuelan energy industry, Voice of America (VOA) reported.
The International Fair of Venezuelan-Iranian Culture and Friendship opened on March 4 in the Venezuelan capital, Caracas, and ran through Sunday. It is organized by a Caracas-based group called the Center for Intercultural Exchange in Latin America, or CICL.
The US research group Foundation for Defence of Democracies said in a report last December that CICL is a Latin American branch of Iran's al-Mustafa International University, which the report describes as Tehran's principal institution for recruiting, indoctrinating and training foreign converts to Shi'ite Islam, VOA reported.
Venezuela hosted another senior Iranian official on February 3, when Oil Minister Tareck el-Aissami met with Iran's top diplomat, Hossein Amir-Abdollahian, in Caracas. Iranian state media said el-Aissami urged the Iranian government to share its expertise on energy and related technologies with his nation, which sits on the world's biggest crude oil reserves but has a decaying infrastructure beset by domestic fuel shortages in recent years.
The VOA reported that three days later, state oil firm Petroleos de Venezuela planned to award a $490 million contract to the state-owned National Iranian Oil Refining and Distribution Company in the coming weeks to revamp the Paraguana Refining Center, Venezuela's largest refining complex. The Reuters report cited "four sources close to the plan."
Venezuelan Foreign Minister Yvan Gil Pinto described Iran as a very close friend at a more recent meeting with Amir-Abdollahian in Geneva on February 28, according to the Iranian foreign ministry. It cited Pinto as saying Venezuelan President Nicolas Maduro's government is "determined to strengthen relations with Iran in all fields, including oil, energy, economy and trade."
Both nations are heavily sanctioned by the US which sees them as human rights violators and sponsors of terrorism and accuses them of other malign behaviours.
The growing Iranian-Venezuelan alliance was the focus of a VOA interview with exiled Venezuelan opposition politician Julio Borges in this week's edition of the Flashpoint Iran podcast. Borges is a senior member of the Justice First party and a one-time foreign minister of the former US-backed interim Venezuelan government that comprised several opposition parties and dissolved itself in January after four years.