BBC may flout British laws but will not be permitted to break Indian laws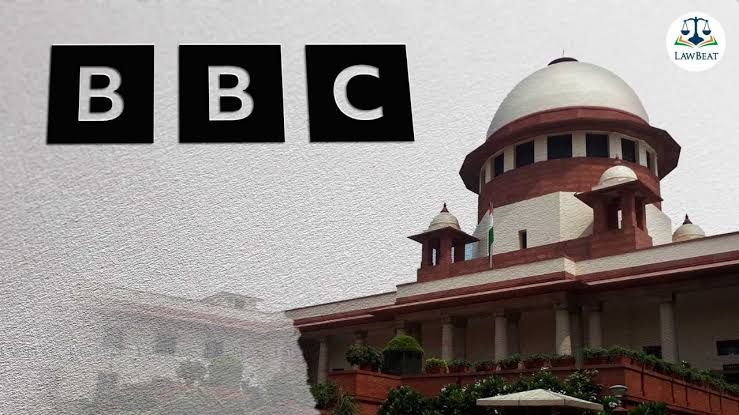 Income tax officials conduct a search at BBC office in New Delhi
India's financial crime-fighting agency has opened an investigation into violations of foreign exchange rules by the BBC, on Thursday. It took some months for the tax officials after they searched the broadcaster's Mumbai and Delhi offices, to solve the mystery.
The tax raids in February had come close on the heels of the release of a BBC documentary about Prime Minister Narendra Modi's leadership of the state of Gujarat during riots in 2002. So BBC and its supporters had tried to fob the whole issue of tax violations and had tried to show it has reprisals against their " freedom of speech ".
The latest investigation is being conducted by the Enforcement Directorate (ED) under India's Foreign Exchange Management Act. The agency issued a notice to the BBC in March and questioned some employees earlier this month, said the source, who declined to be named citing the sensitivity of the matter.
An ED spokesperson did not immediately respond to calls and a text message seeking comment. The BBC did not immediately respond to an email seeking comment.
The Foreign Exchange Management Act, 1999, is a civil law and the ED conducts investigations into suspected contraventions of it to "adjudicate and impose penalties" on those found guilty, it says on its website.
British Foreign Minister James Cleverly, during a visit to New Delhi in March, had raised the BBC tax searches with his Indian counterpart. However he was bluntly conveyed that BBC will have to answer things in the Court.
Relations between India and Britain are strained because of various issues like Kashmir comments, asylum to fugitives etc. Britain also wants to seal a free-trade agreement,but their support to protests outside the Indian High Commission in London last month are not helping the relationship.
India on Wednesday asked Britain for increased monitoring of UK-based supporters of a Sikh separatist movement following a "breach of security" at the High Commission. The British government said this week they were working to "review security and make changes to ensure the safety of its staff".