Canada trying to ape Britain in Playing The Great Game with India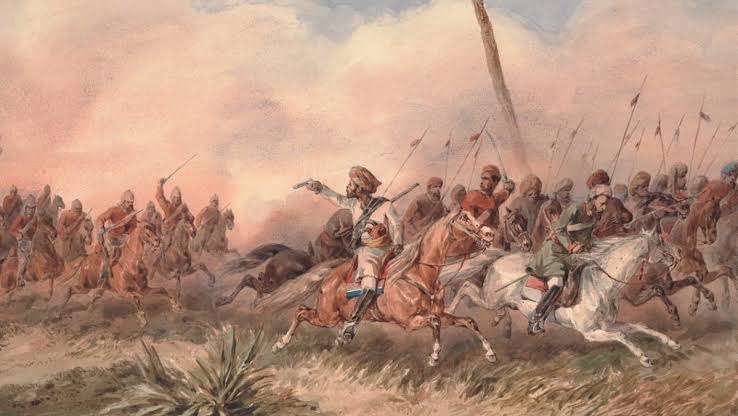 While trying to play the GREAT GAME, a not so GREAT Britain has itself become a "brexit". Now it is Canada which seems to have taken the baton from UK for this kind of game. A resounding whacking it had received from China is now probably wearing off.
Acting as an American errand boy, Justin Trudeau had arrested Huawei's Meng Wangzhou but had to eat crow later. Now he has declared Chinese diplomat Zhao Wei "persona non grata," and hours later, China announced a "reciprocal countermeasure" by asking Jennnifer Lynn Lalonde, a top diplomat in the Canadian consulate in Shanghai.
Probably not satisfied with above, now Canada's National Security Advisor Jody Thomas' has been calling India among the top sources of foreign interference in Canada. Our External Affairs Minister Shri S Jaishankar gave a solid to the point reply using the famous idiom "the pot calling the kettle black" adding that if anybody has to complain, it should be India.
"I was….what shall I say, the phrase which came to my mind was actually a hindi phrase which was…"Ulta chor kotwal ko daantey.." (the pot calling the kettle black).
Responding to a media query, the EAM further said, " If anybody has a complaint… we have a complaint about Canada, You know what I said earlier, the space that they are giving to Khalistanis and to violent extremes. So I was very perplexed by what I heard."
Notably, Canada's NSA Thomas stated that India is among the top sources of foreign interference in Canada.
"When I talk about foreign interference and economic security, I'm now talking about a number of state actors and non-state proxies. This includes Russia, Iran, and India. That said, the actor that comes up most on these issues, and it's no surprise to anybody, is China," Jody Thomas was quoted as saying in Toronto Star.
The Toronto Star is a Canadian English-language broadsheet daily newspaper.
The Canadian NSA gave these remarks at a conference held by the Canadian Global Affairs Institute recently.
This is not the first time that such a remark has come from Canada's side. The country's New Democratic Party (NDP) leaderJagmeet Singh is known for his anti-India comments.
Earlier in March, the Pro-Khalistan Twitter accounts were withheld in India.
The withheld accounts include the Twitter accounts of Canada's New Democratic Party leader Jagmeet Singh. The Twitter accounts of Canadian poet Rupi Kaur, the voluntary organisation United Sikhs and Canada-based activist Gurdeep Singh Sahota were blocked.