Seven African presidents to visit Russia, Ukraine with peace mission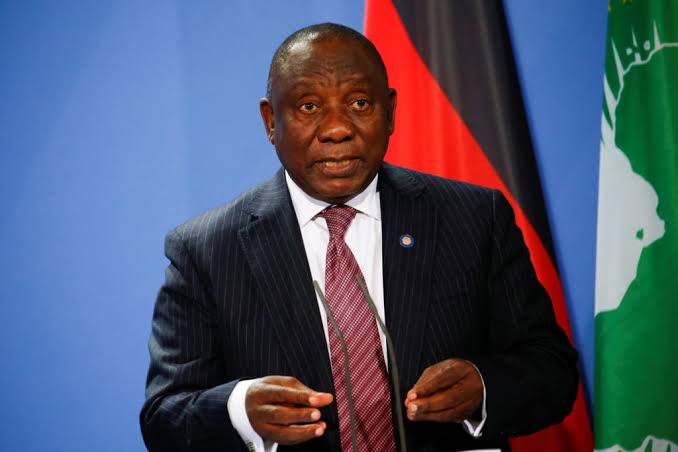 On May 16, South African President Cyril Ramaphosa announced that Russian and Ukrainian authorities had agreed to host an African delegation to seek a peaceful resolution to the conflict
Seven African presidents are part of a peace mission to find a solution to the Ukrainian crisis that will visit Kiev and St. Petersburg next week, the Brazzaville Foundation reported.
"The Brazzaville Foundation is pleased to announce that Vladimir Zelensky, President of Ukraine, will receive on Friday, June 16, 2023, in Kiev, and Vladimir Putin, President of Russia, will receive on Saturday, June 17, 2023 in St. Petersburg the following Heads of State: Cyril Ramaphosa, President of the Republic of South Africa; Azali Assoumani, President of the African Union and President of the Union of Comoros; Denis Sassou Nguesso, President of the Republic of Congo; Yoweri Museveni, President of the Republic of Uganda; Macky Sall, President of the Republic of Senegal and Hakainde Hichilema, President of the Republic of Zambia," the organization said in a communique distributed on Thursday in South Africa.
On May 16, South African President Cyril Ramaphosa announced that Russian and Ukrainian authorities had agreed to host an African delegation to seek a peaceful resolution to the conflict. Ramaphosa was speaking on behalf of a group of six African countries: Egypt, the Republic of the Congo, Senegal, South Africa, Uganda and Zambia. Now the incumbent chair of the African Union, the Comoros, has been added to this list.
The Brazzaville Foundation was created in the summer of 2014 by French businessman Jean-Yves Olivier, who is its current president. The organization is headquartered in London.