China-Laos BRI Railway Project To Benefit Regional Countries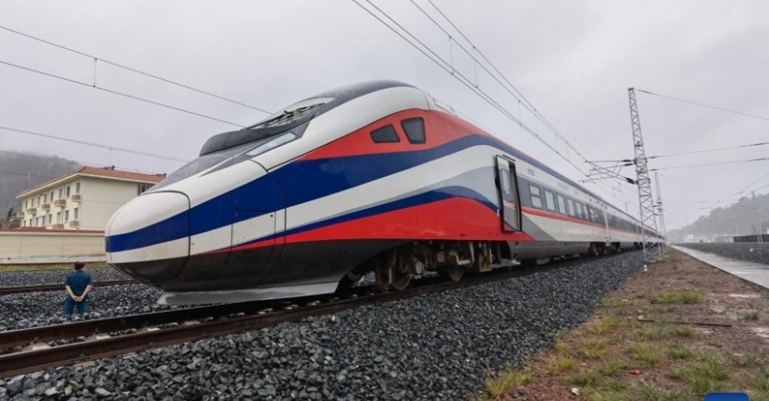 The Lane Xang EMU train arrives at the northern Laos' border town of Boten, after passing by the China-Laos borderline,
The China-proposed Belt and Road Initiative (BRI) and Laos' desire to convert itself from a landlocked country to a land-linked hub, the 1,035 kilometer-long China-Laos Railway has been completed. On 03 Dec 21 it will connect Kunming, capital of Southwest China's Yunnan Province, and Laos' capital city Vientiane.
The railway has 11 stations on the Chinese section and 10 on the 409-kilometer Laos section. With a designed speed of 160 kilometers per hour, the railway will shorten travel between Vientiane and the China-Laos border from two days to just three hours, and the trip from Vientiane to Kunming can be done overnight.
The railway could help Laos turn itself from a landlocked country to a land-linked hub into reality, accelerate the joint construction of a community of shared future of the two countries, benefit the two peoples, boost regional connectivity and supply chain resilience, and make contributions to regional development and prosperity.
The railway will also establish a rapid transit and commercial link between the Southeast Asian country and China, the world's second largest economy, powering Laos' economic growth.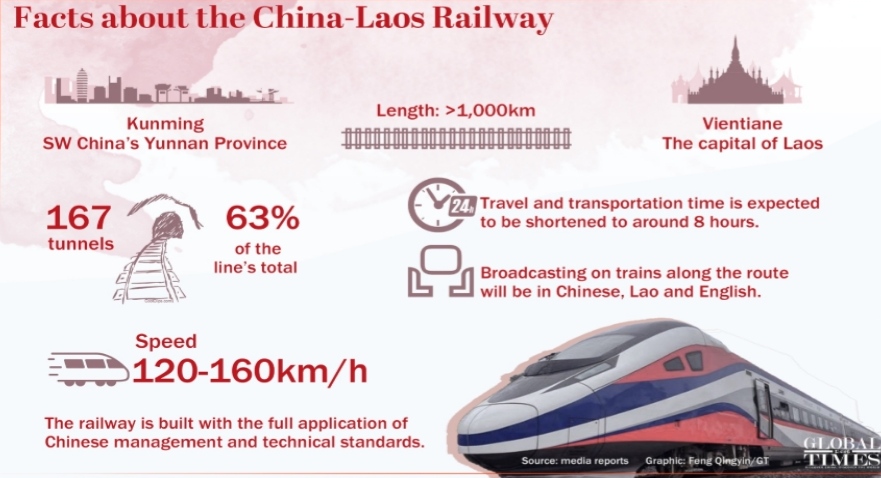 "The railway will result in the growth of many industries like tourism, trade and investment, especially in the processing industry, and it's going to help a lot for Laos' post-pandemic recovery," said Valy Vetsaphong, vice president of the Lao National Chamber of Commerce and Industry and advisor to Laos' prime minister.

Valy said many local business operators will switch to exporting products by using the railway, which is expected to cut the cost of transport through Laos by 30 to 40 percent compared to traveling by road.
However as per AFP report, the project has already left 4,400 farmers and villagers reeling after they were forced to surrender land, and that many have faced long delays receiving compensation or have been paid inadequate amounts, citing a report by the Lao Movement for Human Rights. It is also said that the project is more the work of China's political agenda to increase China's clout, than pure economic consideration.

The railway connects Laos with "not only China, but also the entire BRI network," according to a World Bank report in 2020. And it will bring a significant reduction in transport costs by some 30-50 percent depending on the method of calculation, and is expected to increase trade between China and Laos to 3.7 million tons of cargo by 2030, according to the World Bank.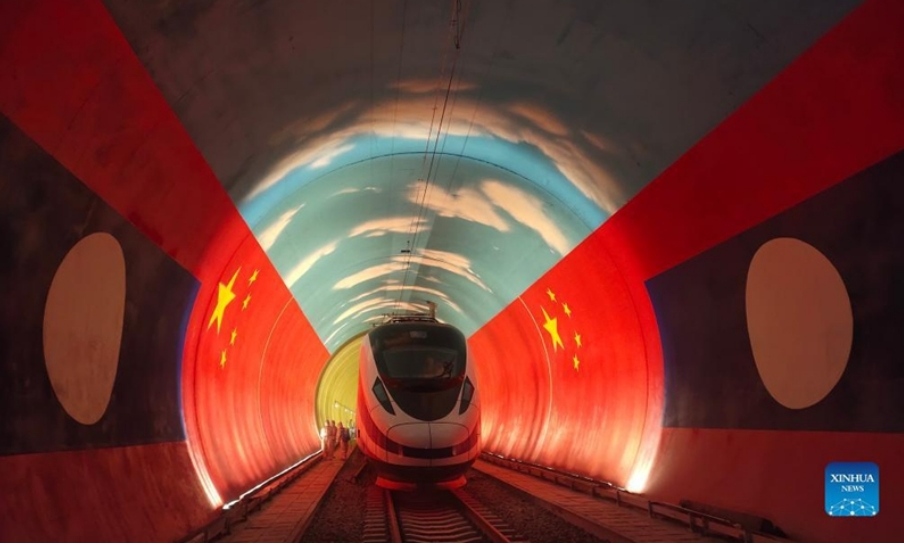 The Lane Xang EMU train passes by the China-Laos borderline inside a tunnel,

Cargo, including raw materials and fresh agricultural products, could be transported to China and then even Europe via the railway network, which would inject new impetus to not only the local economy, but also other regional players such as Thailand, Malaysia, Singapore and Myanmar.

Chinese have actually planned for a future development of the China-Laos Railway, as it could be part of the grand scheme of a rapid transit hopefully linking China, Laos, Thailand, Malaysia, and ultimately Singapore, to be known as the Kunming-Singapore Railway or the Pan-Asia Railway Network.

By then, it would be possible to bypass the crowded maritime traffic in the Malacca Strait, enabling faster transport to and from Europe, they said.