China's first offshore CO2 storage facility starts operation in disputed South China Sea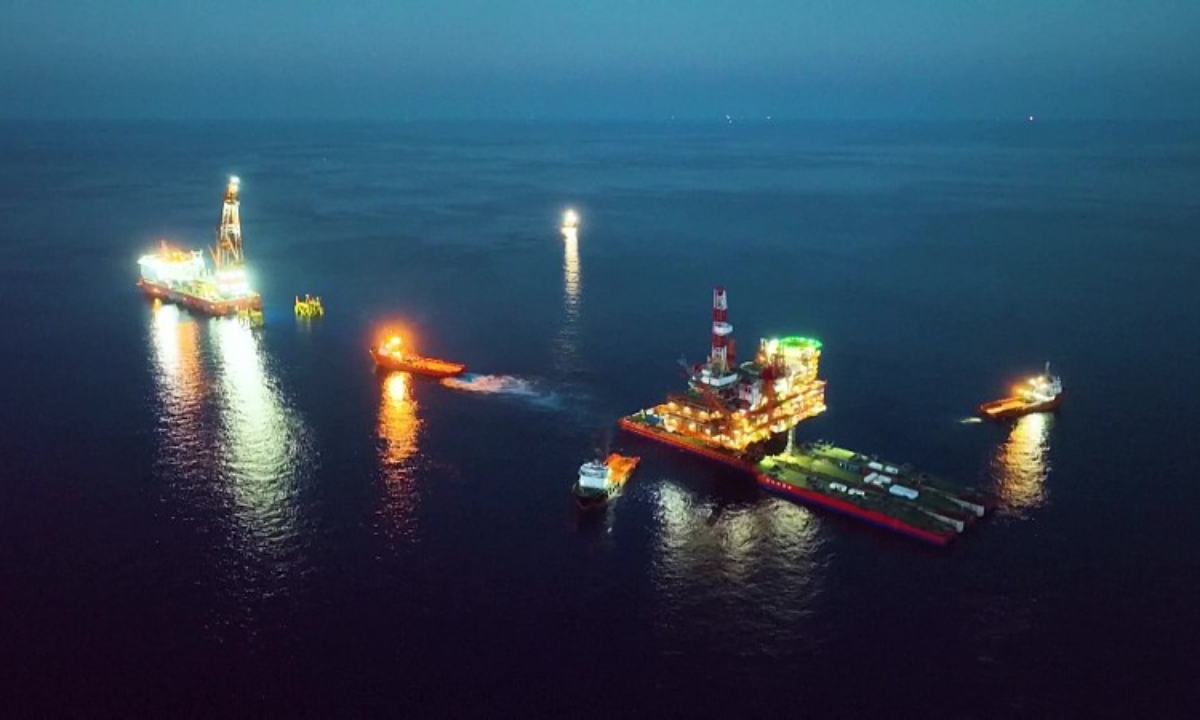 China achieved a significant milestone on Thursday with the commencement of operations at the nation's first offshore CO2 storage facility, situated in the South China Sea. This ground-breaking initiative fills a crucial gap in the related industry, further bolstering China's commitment to reducing carbon emissions.

According to a statement from the China National Offshore Oil Corporation (CNOOC), the builder of the storage facility, the program's implementation signifies that China now possesses a comprehensive suite of CO2-related technologies, including capturing, processing, pumping, storage, and monitoring.

The offshore oil platform Enping 15-1, located approximately 200 kilometers southwest of Shenzhen in Guangdong Province, saw a series of facilities come online on Thursday morning. These facilities effectively pump the CO2 generated during crude oil extraction back into a saline layer situated 3 kilometers beneath the platform, at a rate of nine tons per hour, as confirmed by CNOOC.

The subterranean CO2 storage space, resembling an inverted bowl, has an annual capacity to store 300,000 tons of CO2, with a total storage potential exceeding 1.5 million tons. This is equivalent to the CO2 absorption capacity of nearly 1,400 trees.

Enping 15-1 is the largest offshore oil platform in Asia entering operation on December 2022. The oil field that Enping 15-1 locates at has maximum daily crude oil output of over 7,000 tons. The large crude oil output makes the portion of CO2 reach 95 percent in the associated gas of the Enping 15-1 platform, which may corrode oil extraction facilities and increase the nation's total CO2 emission volume.

"The Enping oil field developed and build China's first offshore CO2 storage facility by applying seven latest domestic technologies, realizing zero-emission of CO2," said Wan Nianhui, general manager of the Enping oil field.

In January 2023, China's Ministry of Natural Resources issued an assessment report revealing the potential CO2 storage capacity in China's sea area, estimating a total volume of 2.58 trillion tons. In line with this, CNOOC has pledged to reduce carbon emissions by 10 to 18 percent during the 15th Five Year Plan period (2021-25), according to the statement.