Digvijay Singh Creates A New " LOW" For Self And Congress
Is Defence Research and Development Organisation into full-time research on health issues? Shouldn't they concentrate on research related to Defence: Congress leader Digvijay Singh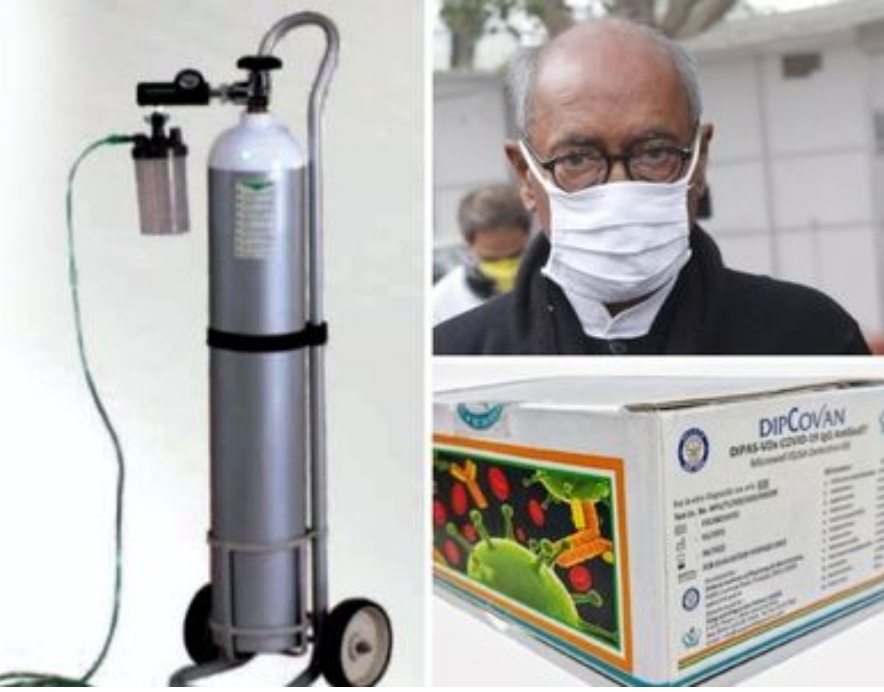 A day after the Defence Research and Development Organisation (DRDO) announced it had developed an antibody test kit for the early screening of COVID-19, Congress leader Digvijay Singh instead of congratulating the DRDO and its Scientists, questioned if the agency under the Ministry of Defence (MoD) is into full-time research on health issues. This this man has created a new LOW for himself and his political party.
Taking to his Twitter, Singh asked "shouldn't they concentrate on research related to Defence and Indian Council of Medical Research (ICMR) be doing research on medicines and other health issues."
Singh forgets that this kit will also be of great help to the Defence Forces. Hopefully he is aware of the huge Medical Organization run by the Defence Forces. He Seems to be totally unaware and ignorant of the fact that DRDO has establishments like DEBEL ( defence bio engineering and electromedical Lab) INMAS ( institute of nuclear medicine and Allied Sciences ), DIPAS( defence institutute of physiiological research and allied Sciences ), DIPR( defence institute of psychological research )etc. It also deals with issues pertaining to Nuclear, Biological and Chemical Warfare.
DIPCOVAN, the DIPAS-VDx COVID 19 IgG Antibody Microwell ELISA for sero-surveillance has been developed by the Defence Institute of Physiology and Allied Sciences (DIPAS) in association with Delhi-based firm Vanguard Diagnostics Pvt Ltd.
DRDO comes forward in fight against COVID-19
Institute of Nuclear Medicine and Allied Sciences, a lab under DRDO, has also developed a drug, named 2-deoxy-D-glucose (2-DG), in collaboration with Dr Reddy's Laboratories, Hyderabad.
The DRDO had developed the technology for soldiers deployed in high altitude areas
This technology developed by Defence Bio-Engineering & Electro Medical Laboratory (DEBEL), Bengaluru will now be used for COVID-19 patients.
The DRDO has also established several COVID-19 dedicated hospitals across the country.
Later on this drug may be a big boon for deployment of soldiers in the high altitude areas of Ladhak, Arunachal, Sikkim etc giving the Indian Army a big advantage over the PLA.
Pathetic people become blind while playing low level political games and are unable to control themselves even when acting against national interest.