Erogan declares state emergency as over 13 million affected by quake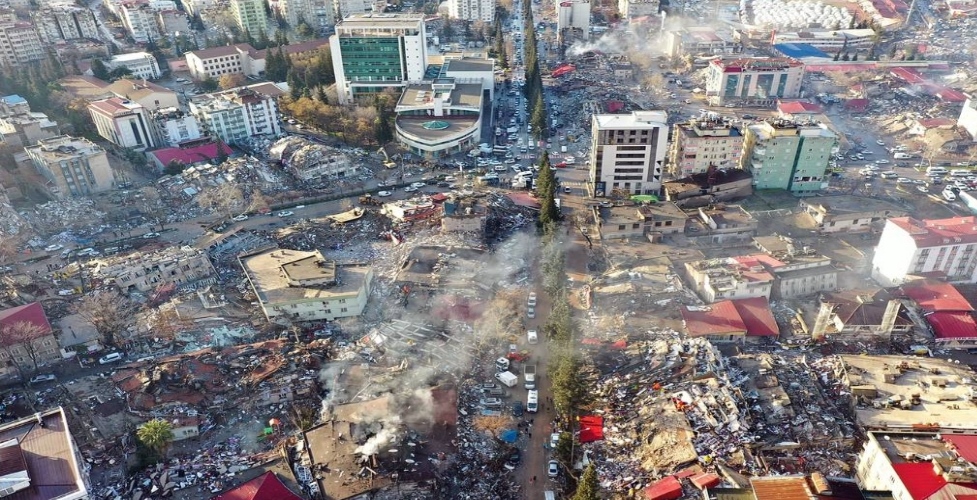 It is reported that two powerful earthquakes, with the epicenters in Pazarcik and Elbistan in Kahramanmaras, have caused large-scale damage in ten provinces
More than 13 million people have been affected by the devastating earthquake in Turkey, Turkish President Recep Tayyip Erdogan said on Tuesday.
"The earthquake has caused colossal damage. It was the biggest-ever calamity not only in our country's history but in the history of the entire world," he told local television channels.
"We are living through the most painful days in our history. Two powerful earthquakes, with the epicenters in Pazarcik and Elbistan in Kahramanmaras, have caused large-scale damage in ten provinces. Around 13.5 million our citizens have been affected on these territories," he said.
Turkish President  has  now declared ten provinces of the country affected by the earthquake a disaster area and imposed a state of emergency there.
"We are declaring the provinces affected by the earthquake a disaster area. A decision has been made to impose a state of emergency on these ten provinces for three months," Erdogan said in a telecast statement on Tuesday.
The Turkish leader pointed out that "these measures are forced ones and a consequence of the earthquake."
The state of emergency, he said, "guarantees quick and efficient search and rescue operations."
Erdogan stressed that his constitutional powers were wide enough for the introduction of the state of emergency in the affected regions.