Forces Chief Partially Blames Congress for mounting tensions with China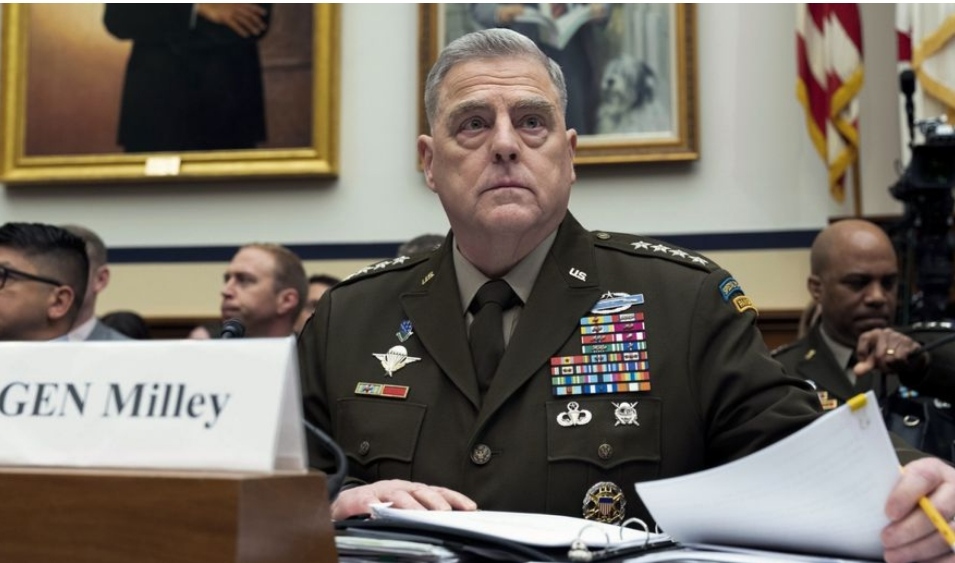 By Bill Gertz
Chairman of the Joint Chiefs of Staff Gen. Mark Milley, testifies before the House Armed Services Committee on the fiscal year 2024 budget request of the Department of Defense, on Capitol Hill in Washington, Wednesday, March 29, 2023.
Gen. Mark A Milley, chairman of the Joint Chiefs of Staff, appeared in a recent interview to blame Congress, in part, for high-pitched rhetoric that he said is contributing to mounting bilateral tensions between Washington and Beijing.
"I think there's a lot of rhetoric in China, and a lot of rhetoric elsewhere, to include the United States, that could create the perception that war is right around the corner or we're on the brink of war with China ," Gen. Milley told the online newsletter Defense One.
As a result, the four-star general and President Biden's chief military adviser said he has told lawmakers concerned about China to cool the rhetorical temperature.
At a Senate Armed Services Committee hearing last week, Gen. Milley said the People's Republic of China is seeking to become a regional "hegemon" in the next 10 years and to be more powerful than the United States by 2049.
"The PRC's actions are moving it down the path towards potential confrontation with its neighbors and the United States," he said. "But again, war with China is neither inevitable nor imminent."
Gen. Miller noted in the Defense One interview that Congress has voiced concerns about China's large-scale nuclear weapons build up, Beijing's anger at U.S. efforts to prevent American computer chips from enhancing the Chinese military and fears of a Chinese invasion of Taiwan and budding alliance with Russia. Telling lawmakers that war with China will not happen soon and is not inevitable is part of an effort to calm war fears, he said.
War could happen, he said, as a result of an incident or a "trigger event" that produces an uncontrolled military escalation to conflict, Gen. Milley said.