India falls six spots in Passport Index 2023 : Who is bothered by such trash rankings and policies of the European Union? Not India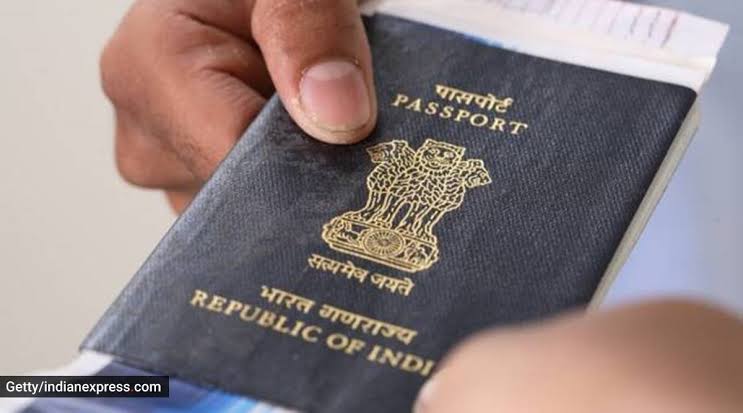 The Passport Index rankings are determined by an obscure research institute, keeping some weird factors as the base. They calculate the mobility score of the countries based on factors like visa-free visit, visa on arrival, an eVisa (if used within three days) and electronic travel authorisation.
As per them slipping six ranks from last year, the Indian passport has registered the largest global fall in the Passport Index 2023 — ranking at the 144th position this year, with a mobility score of 70. The Passport Index has been released by financial advisory firm Arton Capital. What they want to achieve by showing this ?
Probably because, India has reacted strongly against various practices carried out by Britain, Western Europe and even Canada and USA. Well India with 1.4 billion Indians does not bother with such stupid rankings. Soon all those who want to trade with India will start following various procedures in mutual agreement with India.
With its current ranking, Indians can travel to 21 countries visa-free, need a visa for 128 countries, and can avail of the visa-on-arrival option for 47 countries including Thailand, Maldives, Malaysia, Qatar, Azerbaijan, Tanzania, Togo, Uganda, Zimbabwe.
The above equally applies to all coming to India too. So how does it bother India ? British Members of parliament and even American Congressmen have been denied entry into India for not following proper procedures or acting against India's national interests.
According to the list, which comprises 199 countries, the reason for the sharp fall in India's ranking and the dismal performance of other Asian countries has been attributed to the change in European Union's policy.
Several nations, like Serbia, have been under pressure to introduce visa requirements for Indian nationals. Well India is not awed by European Unions policies. Reciprocal measurements have been imposed on West Europeans by India too. The game can be played by both sides in equal measures.
Indians do not require visa to visit Maldives. (Pic source: Pixabay)
This year, the United Arab Emirates (UAE) has the highest mobility score of 181, and ranks number one. It was followed by Sweden, Germany, Finland, Luxembourg, Spain, France, Italy, the Netherlands, and Austria, with a joint mobility score of 174.
In Asia, South Korea had the highest score of 174 and ranks at number 12 on the list. Japan, with a score of 172, ranked 26th. Almost all the other Asian countries saw a fall in their rankings.
China also did not fare too well compared to other large economies. It was ranked 118th in the Passport Index individual rankings. According to the report, "The lack of visa-free agreements with influential blocs like the EU, or regional competitors such as India and Japan, therefore, continue to limit the strength of its passport".
Hrant Boghossian, Co-founder of the Passport Index, commenting on India and China's dismal performance shared, "After the historic gains in global mobility made over the last two years as many countries emerged from pandemic-related visa controls, there has been a slowdown in growth so far this year. Both China and India have seen their passport mobility slump, however we believe that the effects of China's reopening have not yet been fully realised".
Mr Hrant tell your European Countries that they will reap what they sow. Period.