ISIS-K steps up threats and attacks on Chinese projects in Afghanistan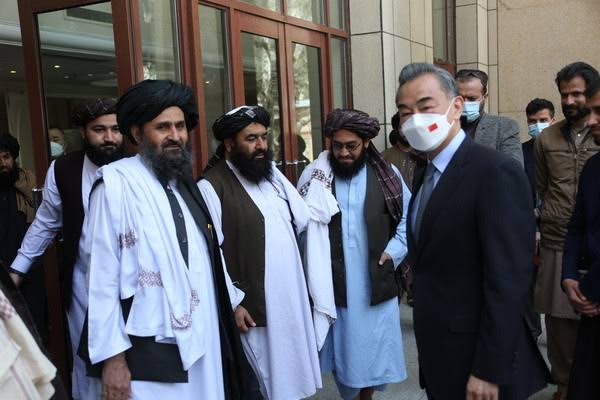 The major investments of China in Taliban-ruled Afghanistan has been targeted by the Islamic State-Khorasan Province (ISIS-K) and other terrorist groups. Nikkei Asia reported that attacks on Chinese projects in the area are also a kind of retaliation for the inhuman treatment of the Muslim Uyghur population in China.
In January this year, China's Xinjiang Central Asia Petroleum and Gas (CAPEIC) signed a 25-year oil extraction deal with the Afghan Taliban authorities for the Amu River oil field in north-western Afghanistan. In another deal China has reportedly held talks with Taliban to exploit massive copper reserves in Mes Aynak, 40 km southeast of Kabul.
The company is supposed to invest USD 150 million in the first year and USD 540 Million over next three years. This deal from 2021 was Taliban's first international deal.
In September last year ISIS-K published an editorial titled "China's Daydream of Imperialism" in its Voice of Khorasan magazine. This was actually a warning that China's pursuit of resources in Muslim lands and its treatment of its own Muslim Uyghur population in the Xinjiang autonomous region could lead to conflict with the group, Nikkei Asia report quoting the editor of a website analysing militancy Militant Wire, Lucas Webber.
In December last year, ISIS-K claimed responsibility for an attack at a Kabul hotel popular with Chinese citizens. This month, an attack on Afghanistan's Foreign Ministry was thought to be targeting a Chinese delegation inside, although there has been no independent verification of this claim.
ISIS-K had targeted various foreign missions and a Sikh temple in the past year. These incidents targeting Chinese nationals and projects prove that ISIS-K has now been hindering Chinese interests in Taliban-ruled Afghanistan.
Replying to this Chinese Foreign Ministry spokesman Wang Wenbin said about the Kabul hotel attack "This is an extremely outrageous terrorist attack, and we are deeply shocked by it". He also called on the Taliban's government to strong and resolute measures to ensure the security of Chinese nationals, institutions and projects in Afghanistan.
"There is a significant Chinese business contingent in the country, and there have been some landings of non-commercial Chinese aircraft over the past year,", a senior South Asia expert at the U.S. Institute of Peace, Asfandyar Mir told Nikkei Asia.
Although there are other players in this situation Turkistan Islamic Party another terrorist organisation that advocated the rights of Uyghur Muslims is reported establishing bases in the north-eastern Afghan province of Badakhshan. However, according to the Nikkei Asia report this group is under pressure of the Taliban for not attacking Chinese interests inside Afghanistan or using Afghan soil to launch operations against such targets abroad, Mir added.