Japan defence chief eyes trip to Australia as China's influence grows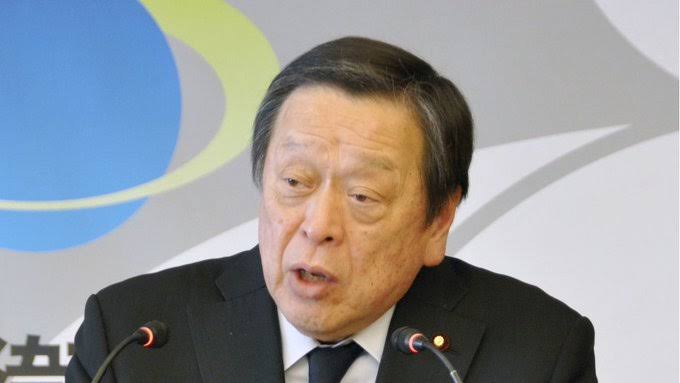 Defence Minister Yasukazu Hamada is considering visiting Australia in early May to meet with his counterpart Richard Marles and discuss expanding joint exercises and other areas of cooperation to counter China's rapid military buildup in the Indo-Pacific region, government sources said Thursday.
Japan aims to strengthen its quasi-alliance with Australia by enhancing the interoperability between their forces and boosting trilateral defence cooperation with the two countries' common close ally, the United States, the sources said.
It will be Hamada's first trip to Australia since he took up his post in August last year.
Ahead of the expected entry into force later this year of a reciprocal access agreement between Tokyo and Canberra, Hamada and Marles will likely agree to increase mutual visits by their forces for joint exercises, according to the sources.
The RAA would enable smoother and faster deployment of troops for their joint training and disaster relief efforts.
Hamada also plans to explain the government's updated defence policy to Marles, including a decision to acquire enemy base strike capabilities and increase the defence budget, the sources said.
Japan has pledged to enhance its deterrence by obtaining "counterstrike capabilities" to attack targets in enemy territory while planning to double its defence spending in the next five years.
Earlier in December, Japan and Australia held a "two-plus-two" security gathering involving their foreign and defense ministers in Tokyo, vowing to promote "more complex exercises," such as amphibious operations and guided weapon live-fire drills.
The four ministers also strongly opposed attempts to unilaterally alter the status quo by force in the East and South China seas, apparently referring to Beijing's maritime assertiveness in the waters.
Australia has beefed up its security partnership with the United States and Britain. Collectively dubbed AUKUS, the three nations revealed earlier this month Canberra's plan to purchase U.S. nuclear-powered attack submarines from the early 2030s.