Walking 8,000 steps even 1-2 days a week reduces mortality rate : Japan study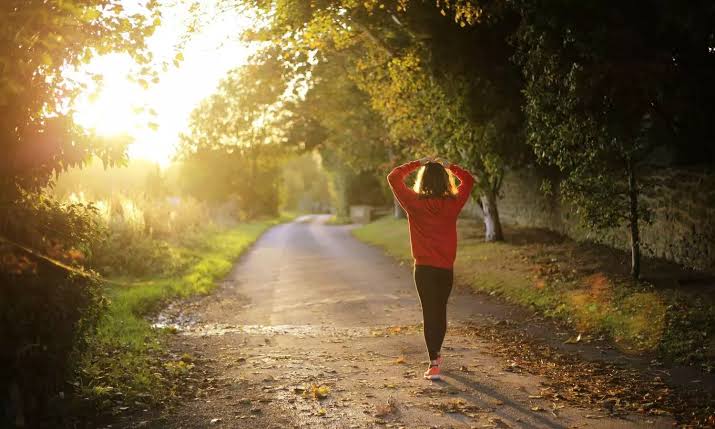 People who walk 8,000 steps or more even one or two days a week tend to have a roughly 15% lower mortality rate than those who do not a decade later, a team of researchers from Kyoto University and other institutions announced on March 29.
It has been known that people who habitually walk 8,000 steps or more have a lower mortality rate, but this study focused on the frequency of walking. Even just a few days a week tended to reduce overall mortality risk and mortality from heart and vascular disease, the team said.
Using data from a health survey on Americans, the researchers analyzed the relationship between the number of days per week that a person walked at least 8,000 steps and mortality 10 years later for 3,101 people aged 20 years or older. The results showed that those who walked one or two days had a 14.9% lower mortality rate, while those who walked three to seven days had a 16.5% lower mortality rate than those who did not walk 8,000 steps even one day per week.
The mortality rate due to cardiac and vascular abnormalities, such as myocardial infarction and cerebral infarction, was also reduced by 8.1% for those who walked for one or two days and by 8.4% for those who walked for three to seven days. This trend was reportedly similar regardless of age or gender, even when analyzed under the conditions of 6,000 or 10,000 steps per day.
Kosuke Inoue, research team member and assistant professor of social epidemiology at Kyoto University's Graduate School of Medicine, said that he was inspired to conduct the study after an outpatient asked him if walking collectively on weekends would have any effect on their health. Inoue said, "Don't put pressure on yourself to walk every day, but try walking even one or two days a week. I hope people will refer to it as a guideline for walking for their good health."
According to a 2019 survey by the Ministry of Health, Labor and Welfare, the average number of steps per day for men and women aged 20 or older living in Japan is 6,793 steps and 5,832 steps, respectively.
The study results were published in the international scientific journal