Japan home to a growing Muslim presence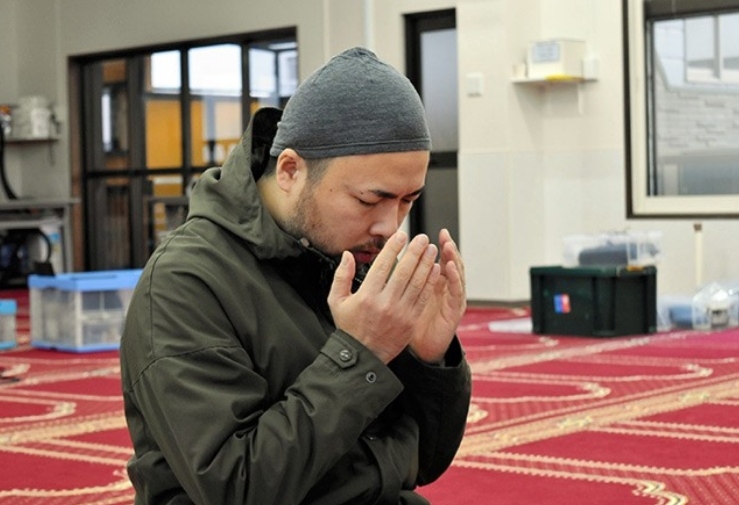 A man prays at a mosque in Osaka's Nishi-Yodogawa Ward
Japan is not only a land of temples and shrines … but also mosques. The latter is due to a sharp rise in marriages between Muslims and Japanese citizens and Japanese converts over two decades that has seen a seven-fold increase in the number of mosques.
Hirofumi Tanada, professor emeritus of sociology at Waseda University in Tokyo, reckons that Japan is now home to more than 200,000 Muslims.
A study by Tanada and his colleagues showed there were 113 mosques across Japan in March 2021, up from only 15 in 1999.
The figure is based on government statistics, percentages of Muslims in the population by country and membership figures of the Association for Islamic Studies in Japan.
Their study showed that around 230,000 Muslims called Japan home as of the end of 2020.
Of that number, Japanese nationals and those who had obtained permanent resident status through marriage and other circumstances accounted for about 47,000, more than double the estimate of 10,000 to 20,000 a decade earlier.
"Many of them became Muslims through marriage," Tanada said. "A growing number are also likely joining the faith of their own volition."
Mosques were once a rare sight in Japan, but no longer.
The latest, Masjid Istiqlal Osaka, opened in Osaka's Nishinari Ward last year. It is housed in a former factory building. The expenses for the renovation work were covered mostly by donations from Indonesians. Indonesia boasts the world's biggest Muslim population.
Plenty of Japanese use the mosque to pray, officials said.
"We hope to make this mosque a place that all Muslims feel free to visit," said Herizal Adhardi, a 46-year-old Indonesian who heads the entity that operates Masjid Istiqlal Osaka.
"We Japanese were previously unfamiliar with Muslims," said Hirofumi Okai, an associate professor of sociology at Kyoto Sangyo University who studies Islamic culture. "Now that they are our neighbors, we need to think about how to live with them in this diversifying society."