Massive increase in Japan's Defence Budget  but Where will the money come from?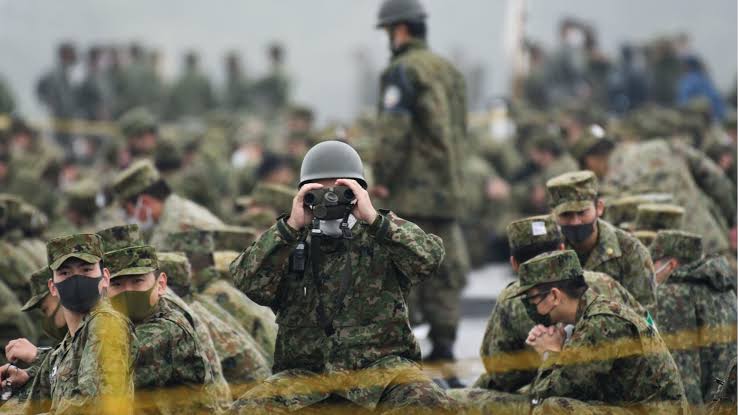 In this Nov. 27, 2021 file photo, Prime Minister Fumio Kishida stands in the cupola of a Ground Self-Defence Force Type 10 tank during an inspection tour of GSDF Camp Asaka in Saitama Prefecture.
Amid resistance from every one of Japan's opposition parties, the House of Representatives has passed a bill to fund a massive defence spending increase. And though this is a matter that affects the very foundations of the nation, the government has not answered many questions about it head-on. This is not the way to gain the public's understanding.
The administration of Prime Minister Fumio Kishida is aiming to raise defence spending to 2% of gross domestic product (GDP) by fiscal 2027. The government plans to budget a total of 43 trillion yen (about $310.7 billion) for defence over the five years starting this fiscal year, and the extra funding needed over and above current spending amounts to about 17 trillion yen (approx. $122.8 billion). The main pillar of the bill is the creation of a "defence reinforcement fund" from non-tax revenues.
However, this fund will only cover a portion of the necessary amount. A tax hike, which the government plans to implement "at an appropriate time after 2024," was not included in the bill due to opposition from within the ruling Liberal Democratic Party (LDP).
The Kishida administration also plans to reallocate spending and tap leftover budget funds, but the amount that can be raised these ways will vary from year to year, with no guarantee of stability.
There is also a fear that the use of unused budget resources may lead to an overreliance on government bonds. This is because the funds available for the supplementary budget may be reduced, and the government may have to compensate for this by issuing more debt. Within the LDP, there is even a bizarre plan to use government bonds to build up a reserve fund, which would then be treated as unused resources and thus made available for the extra defence expenditures.
While fighting World War II, Japan raised funds by issuing an ocean of government bonds, which led to even greater wartime hardships. Discussion based on the lessons of the past is indispensable.
We must wonder if the reason the administration's plans to secure defence funding remain so vague is because it is fixated on the 2% of GDP figure. To determine what kind of defence force is appropriate for Japan's geographical conditions, discussions on the Self-Defence Forces' size and equipment needs, and what burden the Japanese people can bear, are a must. It is clear that both have been inadequate.
In the wake of Russia's invasion of Ukraine and with tensions in East Asia rising, an increasing number of Japan's citizens recognize a need to increase defence spending. However, as much as 88% of respondents to a Kyodo News poll said that Prime Minister Kishida's explanations about Japan's defence capabilities were "insufficient." There has also been no progress on winning public support for a tax hike to fund greater defence expenditures.
How will Japan develop a defence force appropriate for its needs, and how will it fund that transformation? The House of Councillors must thoroughly deliberate this issue.