Japan sees record-high 514 school student suicides in 2022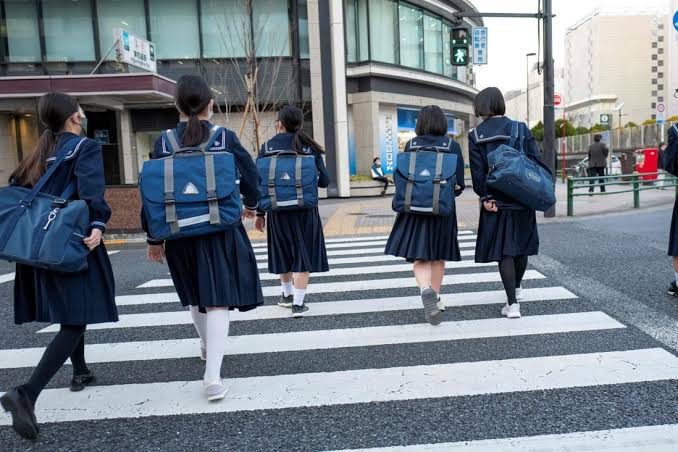 A total of 514 elementary, junior high and senior high school students in Japan killed themselves in 2022, the highest figure since the health ministry began tracking the statistic in 1980.
The ministry announced the finalized figure for 2022 on March 14, based on National Police Agency data. The total number of suicides for all ages was 21,881, up 874 from 2021 and the first increase in two years.
By age group, 17 elementary school children took their own lives, as did 143 junior high school students, and 354 high school students. The number of school child suicides reached 499 in 2020, when the coronavirus pandemic began — an increase of 100 from the previous year and the highest number at that time. The figure decreased in 2021 to 473.
Overall, the number of males who took their own lives increased for the first time in 13 years to 14,746, a rise of 807 from the previous year. The number of female suicides increased for the third consecutive year to 7,135, up 67 from 2021. The number of suicides nationwide had been trending downward after hitting a peak of about 34,000 in 2003, but stopped falling after an increase in 2020.
The most common cause or motive for suicide, with multiple options allowed, was health problems at 12,774, followed by family problems at 4,775, and economic and life issues at 4,697 cases. By age group, those in their 50s had the largest increase, with 4,093, up 475 from the previous year.
By prefecture, Yamanashi had the highest number of suicides per 100,000 people at 24.7, followed by Akita at 23.7 and Miyazaki at 22.7.
There has been a noticeable rise in consultations from children who feel they don't fit in at school or home since the outbreak of COVID-19, according to Yasuyuki Shimizu, head of Tokyo-based non-profit organization "Suicide prevention support center Life Link." He added that the upward trend in child suicides could be related to social media use, noting that "they can easily be driven into that corner, because their school relationships follow them around 24 hours a day through social media."
To promote comprehensive measures against child suicide, he said, "It's important to collect and analyze information held by schools, medical institutions and police in an integrated manner."
(Japanese original by Yuki Nakagawa, Lifestyle and Medical News Department)
A number of Suicide prevention hotline are now there in Japan with English support. Some of them are :
TELL Japan (English): https://telljp.com/
Telephone hotline: 03-5774-0992 (Daily)
Online chat: https://telljp.com/lifeline/tell-chat/
Counseling inquiries: 03-4550-1146 (Mon.-Fri., 10 a.m.-5 p.m.)
A selection of emergency numbers with multilingual support is also provided at the bottom of their home page.
*Operating hours for the telephone hotline and online chat depend on the day and are subject to change.