Japanese Prison at Nagoya 'Breeding ground of abuse'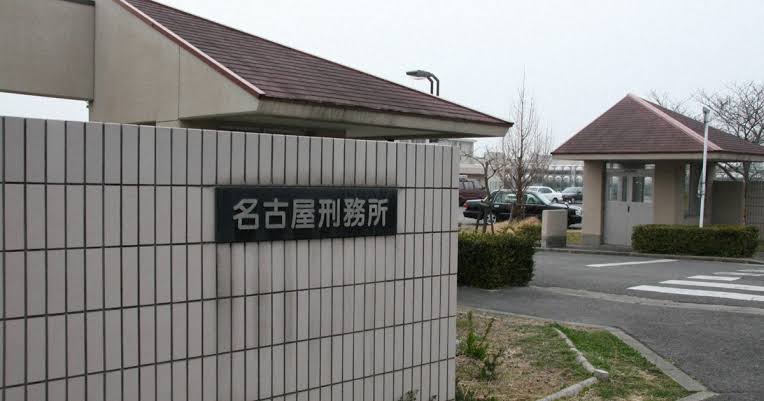 Nagoya Prison is seen in a file photo taken in Miyoshi, Aichi Prefecture
Like the infamous prisons in China and United States of America even Japanese prisons are not immune to gross violation of Human Rights of the prisoners. However it seems that Japan is taking some corrective actions.
Papers on 13 guards at Nagoya Prison in the central Japan city of Miyoshi, Aichi Prefecture, were sent to prosecutors on April 28 in response to a problem uncovered late last year, in which three inmates were assaulted by 22 prison officers.
The guards were referred to prosecutors on suspicion of Assault and Cruelty by Specialized Public Employees and Abuse of Authority Causing Death or Injury by Specialized Public Employees, for allegedly engaging in repeated abuse such as punching and spraying alcohol disinfectant on inmates' faces. On the same day, the Ministry of Justice took disciplinary action against a total of 33 guards and their superiors.
Around 20 years ago, the facility became the starting point for revisions to Japan's former law dealing with prisons.
In 2001, an inmate at Nagoya Prison died after having water from a firehose directed into their anus. In 2002, two inmates were injured or died after their midsections were bound with leather handcuffs. The prison guards involved were arrested and charged, and the incidents became a driving factor in the former prison law's major overhaul into the Act on Penal Detention Facilities and Treatment of Inmates and Detainees, enacted in 2005.
Now, the prison is once again a place where human rights have been ignored. Former inmates and others with first-hand knowledge told the Mainichi Shimbun that nothing has changed at Nagoya Prison, which houses over 1,200 inmates considered high risk for reoffending. Around 40% of these are former members of organized crime syndicates.
A middle-aged man who was an inmate after the incidents in the early 2000s told the Mainichi Shimbun that guards pushed him into a cell as they blamed his poor attitude toward other inmates. Although he insisted he did not violate any rules, a senior prison officer in a one-sided argument shouted, "Are you saying everyone aside from you is lying?" and did not take him seriously.
"Even though it was right after (the abuse incidents), I thought, 'nothing has changed'," he recalled. Regarding the latest incidents, the man said, "In the end, it means the same kind of environment still remained at that place after all."
According to the Ministry of Justice, the 22 guards suspected of involvement in the abuse of three inmates, which came to light at the end of 2022, are all in their 20s and 30s. The majority have reportedly been at their positions for fewer than three years.
According to a certain judicial official, hierarchy is especially rigid among employees at the prison. Young guards who interact directly with inmates faced heavy pressure by seniors to maintain order within the prison, and were chronically stressed. "That stress tended to get directed at inmates. I thought another incident would occur someday," the official said, pointing to a systemic issue underlying the problem.