Life : Eating Out In Dehradun In The 60s And 70s-Blowin In The Wind!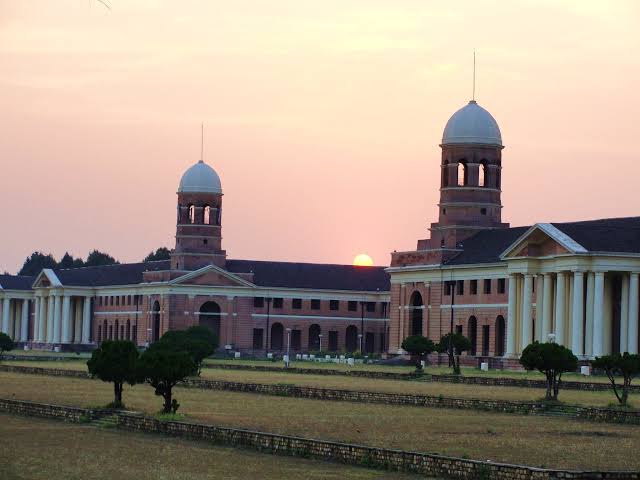 By
 Aseem Kukreti
Though I was born in Burma,I grew up in Dehradun, a pretty town lying about 240 kms from Delhi and 21 kms from the Queen of hill stations Mussoorie. The revered district of Haridwar is 47 kms away. Before Independence a substantial number of Britishers and Anglo Indians settled down in Dehradun because it reminded them of England. It came to be called a city of "green hedges and grew hair". Lots of greenery and lots of people with grey hair !!
Our house was (and still is,though in a dilapidated condition) on the fringes of the Rajaji Game Sanctuary – a locality which was quite elitist, called Clement Town.
Not surprisingly Dehardun had a English speaking culture. The bus conductors, the scooter richshaw drivers and even some of the old cobblers and mobile bakers (no not ones with mobile phones,but ones who carried their stuff in trunks over their head selling confectionary, from house to house), spoke in English –albeit not the way the Queen would speak, but surely good enough to be understood. The town had some of the best English medium schools the country could boast of –St Josesphs (my school),the Doon School, Convent of Jesus and Mary, and Welhams leading the pack. Our Principals' and teachers were mostly Irish We had Irish brothers.
The smouldering embers of colonialism could be felt and seen in the way we celebrated the festivals. I remember Diwali and Holi of the 60s –but what I remember more vividly is Christmas and New Years eve. I remember the town being decked up and people going around wishing each other. These festivals were more public than private as is the norm these days. We call this social phenomenon these days "polarization"!!
Considering, Christmas and New Years were such a important events –it stands to reason that the confectionary of the town had to rise to these occasions. Because, what is Christmas without a plum cake or pastries ?. I have never tasted such fabulous chocolate, and pineapple pastries as the ones we got in Milkmade( which later and is still renamed Elloras), and Standards. The sweet bread of Sunrise Bakery just off Paltan Bazaar was something to die for.
I remember the chocolate pastries – they were firm enough to bite into and soft enough to just melt in your mouth !!The lemon tarts were just amazing – the crust was beautifully crunchy and the lemon and cream filling was just out of the world. The best pineapple pastries were sold at Standards – opposite to Milkmade on the Ashtley Hall, next to Pratap Music House. The cream that crowned the cake of the pastry was so fresh that it always messed up ones mouth !!
I can say with my hand on my heart that I have never been able to get the quality of buns, bread, pastries and cakes like the ones we used to get in the Dehradun of the 60s and maybe of the 70s (when major demographic changes started to take place for various reasons –one of them being that the Anglo Indian families started to disappear either due to death (Lumsden, Messenger, Col Adams, Flasskett, Mr and Mrs Monk and many more), or because they migrated back to their parent countries. I have travelled a lot around some of the biggest, quaintest, and oldest cities of the world –but I haven't come across the quality of the confectionery of the 60s in Dehradun( the tarts at Margarets in Macau and Tetsu Uncle in Toronto, are at best comparable – though not better). Good old Central Stores dished out the best bacon, ham and sausages that one could ever get. It was the shop immediately next to Milkmade. In Scotland about 5 years back I ordered a breakfast with ham and sausages( like I normally do abroad) –and they amazingly smelt and tasted like the ones from Central Stores.
Then there were restaurants. Again very British. Royal Café (which used to be next to Orient movie hall and owned by the Pasrichas (I think- i hope my memory is not fading!)),used to have a crooner entertain while people dined. We always asked the beautiful lady to sing "Qay Serra Serra (Doris Day ). There was a small dance floor –enough for 3/4 couples, and mostly gentlemen cadets or the army personnel from the Indian Military Academy would occupy it. The music was soft -not noisy. The fastest one could dance –was the "twist" on the Beetles number " I wanna hold your hand". !!Once in a while we would also go to the wooden floor and do the twist !!However, mostly it was ballroom dance music and the favourite request was the Bollywood classic –"Aaage bhi jaaney na tu,peecheh bhi jaane na tu, job hi hai –bas yahi ek pal hai". Ah wonderful memories.
Apart from Royal Café –there was Napoli where we would go mostly for Noodles, and where for the first time we came to know that there was a coffee called "Cappuccino". We always used to think that every coffee with a froth was Expresso !!. There was also the a juke box in Napoli,into which you slipped in a 4 anna coin and listen to your favourite song by pressing a button which had the songs listed by numerals.
Moti Mahal was ably run by the well known restauranter-Sardar Tirath Singh. He was well known to my Dad and they would embrace each other whenever he walked in with 6 of us in tow !Moti Mahal still is –and must be among the only restaurant that has stood its ground as new brands have sprouted and overrun the city. Fish and chips –typical British meal –was our favourite, though they also served tomato fish and peas of high quality. The restaurant is now managed by his son Vimaldeep – who was my junior in school and college with me and is a dear friend. So, if you are ever in Dehradun and looking for great fish and chips or fish with tomatoes and peas, just walk into Moti Mahal. You will not be disappointed. Infact all the food items are excellent – its just that we were most addicted to their fish !The fact that nearly all the restuarants I have written about have disappeared and Moti Mahal still holds the fort – proves its longeivity which can only come with class and good food.
Kwalitys was a little way down from Moti Mahal- next to the Odeon Cinema. It served the best chicken curry and on the way out, we would always pick up their famous "Kwality toffees".
My father also took us to a famous dhabha- called "Barkat" dhabha. It was situated in the street in front of the Railway station. Barkat made exquisite black dal and "baingan ka bharta". It was not the creamy kind of "dal makhni", which has become very popular these days in all restaurants. It was cooked over a "angeethi" fuelled by wood, over a long period of time. The viscousity of it was just right. The dal was very finely mashed – almost like a thick soup. Over this amazing dal, Barkat would sprinkle desi ghee and serve it with onion rings and green chillies marinated in vinegar. With tandoori paranthas.
The Doon Club was the only club in those days – just a stones' throw away from the Pavillion Ground. It was the only Club during our times and my father was a member of it. Sometimes he would take us to it (though he liked to go alone there because he loved to drink and play "Teen Patti"!!-which he probably thought was a bad thing for children to see !!). It was a typical British kind of Club –a bigger and more elaborate version of a old pub in England. One could get the amazing aroma which was a mix of cigarette smoke and alchohol(oh I simply love it and make it a point to buy Cigar and Whiskey after shaves and mix them !!) and food !!Old British "burra sahibs",would enter it and stand at the door while either the bar boys or the valets peeled of their overcoats and hung them on the pegs. But they always removed their top hats on their own. I don't know what the clientele is like these days – I hope it hasn't been overrun by the feisty and boisterous crowd that one gets to see in lets say Chelmsford or Panch Sheel Clubs in Delhi. Please do try to appreciate the fact that there is a difference between a club,a hotel,a restaurant,or a motel. The Doon Club still exists( a school mate is its President ).
There was some fantastic street food also. The "tikkiwala gali" sold absolutely fabulous tikkis made from special sticky aloos. The tikkis always had peas in them and since the buns in Dehradun were nice, warm and soft, we would often slice the bun, put the tikki in it and have it steaming hot !!With "pudina chutney".
There were "thelas" selling kulcha cholas also in the same gali which is in a congested lane near Ghantaa Ghar. The gali led ultimately to the best pani poorie walah in DEHRADUN.
Its not my bias for my hometown ( I know many of us fall into that trap )– but seldom have I had better street food than the one in Dehradun of the 60s and 70s. Kumar sweets – though he made a slightly late entry disrupting Bengali sweets( below Digvijay Cinema) dominance – still serves the best rasmalai with "falooda", and "kaju ki burfi". Divine !!
There was no home delivery. There was no McDonald. There was no KFC Or Pizza Hut. There was no Swiggy !There were no cell phones. One went out to eat – good clean food which was served by courteous waiters, and most of them knew everyone personally.
When we ate we talked with each other and enjoyed the food. Unlike these days, when everywhere we find people eating horrible food with mountains of French fries and cheese pizzas. It is a common sight these days to see people eating with a spoon in one hand and a cell phone in the other !
And yes- once in a while, we do see dancing. Like a flash mob, the waiters and the waitresseses break out into a raucous dance !!
Times have changed. The Dehradun times of the 60s, have blown with the wind. !!The times they are a changin- as Dylan put it.