Melaine Joly must be conveyed the total displeasure of Indians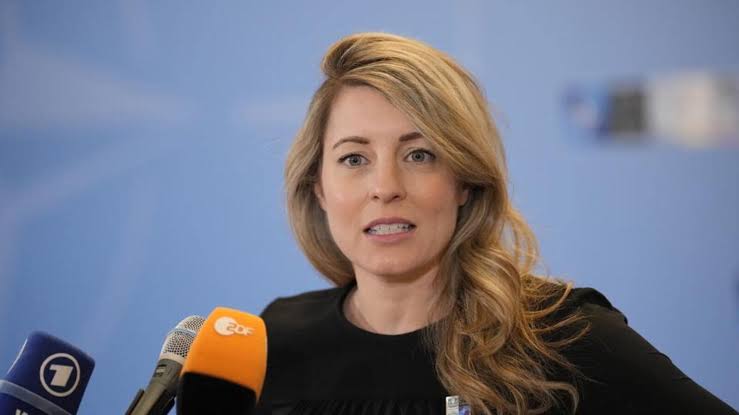 Canada and India have deep ties built on shared democratic values and a long-standing friendship. The wide-ranging bilateral cooperation between Canada and India spans the fields of science and technology, finance, education, defence and security.
There is also deep people-to-people connections between the two countries, which is at the heart of our relationship. There are 1.8 million Canadians of Indian origin in Canada, and India is the primary source of new immigrants to Canada.
However during the last few years the Canadian Govt has been trying to undermine India's interests through various actions. The most annoying is the support being extended to the Khalistani terrorist group, which has become highly active on its soil.
So now when the Canadian Minister of Foreign Affairs Melanie Joly visits India on her first official trip to India from February 6 to 7, she must be read the RIOT ACT. Canada must refrain from playing the GREAT GAME of the British. Then only will our bilateral ties deepen and there will be stronger partnerships between the two countries.
The two countries' must build upon the existing shared tradition of democracy and pluralism, a common commitment to a rules-based international system and multilateralism, and mutual interest in expanding bilateral commercial relationship and strengthening extensive and growing people-to-people connections. All this may simply go down the drain because India is losing its patience and may even strike back.
In Delhi, Minister Joly will meet with her Indian counterpart S Jaishankar to advance Canada's engagement with India under the Indo-Pacific Strategy, and create opportunities for growth and prosperity for Canada.
They must identify areas where Canadian and Indian interests converge and where the two countries could further collaborate on global and regional issues, especially as India holds the presidency of the G20 this year. Also Canada must give a pledge to come down very heavily on all anti India activities taking place on its soil.
In 2021, India was Canada's 13th-largest merchandise trade partner, and the relationship has been steadily growing. Two-way foreign direct investment between Canada and India amounted to INR 40000 Crores, with Canadian direct investment in India standing at INR 24000 Crores.
In addition, Canadian portfolio and institutional investment into India reached INR 560000 Crores.