NATO to hold its largest military exercise since Cold War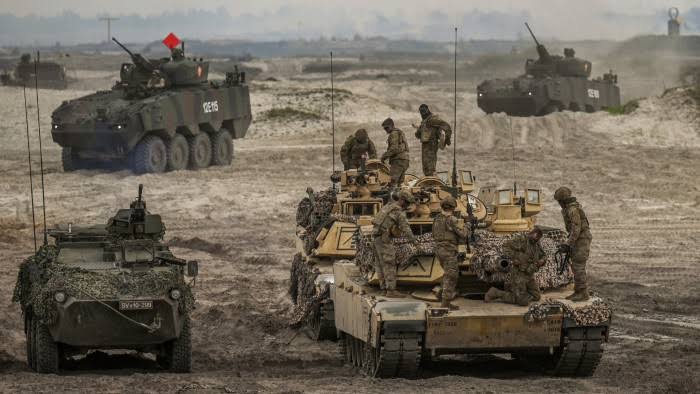 According to Chair of the Military Committee, Admiral Rob Bauer, over 40,000 troops will exercise in Germany, Poland and the three Baltic states
In 2024 the North Atlantic Alliance will hold its largest exercise since the Cold War, Chair of the Military Committee, Admiral Rob Bauer announced at a press conference on the side-lines of the Military Committee Conference in Oslo, which was broadcast by the alliance's press service.
"In 2024, the Alliance will be holding its largest collective defense exercise since the Cold War: Steadfast Defender," he said.
According to Bauer, over 40,000 troops will exercise in Germany, Poland and the three Baltic states.
The Financial Times (FT) reported earlier, citing sources, that the military exercise, codenamed Steadfast Defender, will involve at least 41,000 troops and over 50 ships, and from 500 to 700 combat sorties will be conducted. It is planned to use real-life geographic data to create more realistic scenarios for the troops.
According to the newspaper, the objectives of the drills will be to test an attempt to repel Russian aggression which is aimed against an alliance member. The maneuvers are allegedly viewed by NATO as a key part of showing Moscow the alliance's readiness for war.
The FT reported that the drills would be held in Germany, Poland and the Baltic states next February and March. Along with 31 NATO member countries, Sweden, which is still awaiting approval of its bid to join NATO from Turkey and Hungary, will take part in them.