Russia condemns European countries' intent to violate JCPOA requirements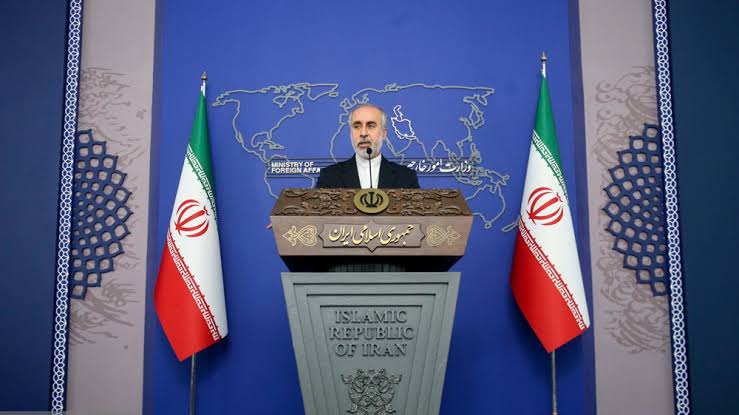 "We strongly urge European parties to the JCPOA to immediately reconsider their destructive course," ensuring full implementation of the international obligations, Maria Zakharova underscored
Russia condemns the intent of the UK, Germany and France to deliberately violate the requirements of the Joint Comprehensive Plan of Action (JCPOA) on the Iranian nuclear program, Russian Foreign Ministry Spokeswoman Maria Zakharova said in a commentary on the statement, made by EU High Representative Josep Borrell regarding the three countries' plans to make steps that would violate a UN Security Council resolution.
"We decisively condemn the intent of the UK's, Germany, and France to deliberately violate the requirements of the JCPOA and the UN Security Council Resolution 2231. If their intent is implemented, it would deal a crushing blow to the perspectives of restoration of the nuclear deal. We would hate to think that there was a reason why the Europeans' outbursts were made at the exact moment, when certain preconditions appeared for intensification of efforts on 'restart' of the JCPOA, created by progress in the indirect dialogue between Iran and the US," the diplomat noted.
"We strongly urge European parties to the JCPOA to immediately reconsider their destructive course and to ensure full implementation of their international obligations in strict compliance with the UN Security Council Resolution 2231," Zakharova added.
"We believe that decisions that are illegal and motivated exclusively by conjuncture considerations of certain countries, adopted on the national level, obviously cannot cause legal consequences for other states. We condemn the vicious practice of unilateral sanctions and their exterritorial application – an ugly manifestation of the 'rule-based world order' being promoted by the West," the diplomat concluded.