No comments from Israel on restoration of ties between Iran, Saudi Arabia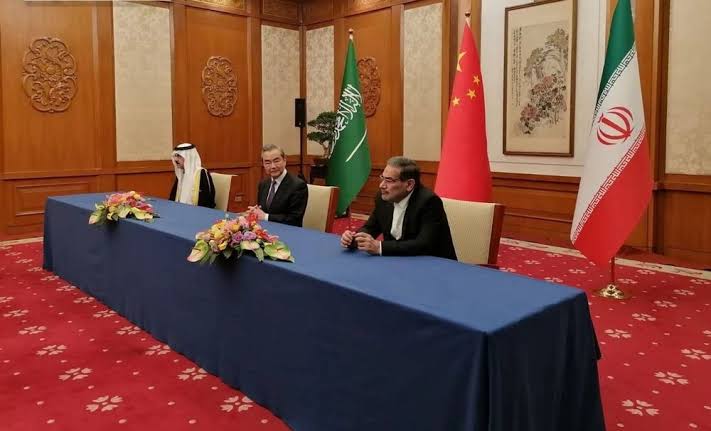 Jewish Prime Minister Benjamin Netanyahu said earlier that his government is committed to normalizing relations with Saudi Arabia
The Ministry of Foreign Affairs of Israel refrained from commenting on the agreement between Iran and Saudi Arabia to restore diplomatic relations.
"We do not comment on this issue at this moment," the Ministry said in response to a request to comment on the Iranian-Saudi Agreement and its potential consequences for normalization of relations between Israel and Saudi Arabia.
Israeli Prime Minister Benjamin Netanyahu has also made no comments on this issue yet. During his visit to Italy on Friday, he once again underscored that his government seeks to achieve normalization of relations with Saudi Arabia.
On Friday, the Tasnim news agency reported that Iran and Saudi Arabia agreed to restore diplomatic relations and plan to open their embassies within two months.
Between March 6 and 10, Secretary of the Supreme National Security Council of Iran Ali Shamkhani and Minister of State, National Security Advisor of Saudi Arabia Musaad bin Mohammed Al Aiban held talks in Beijing, which resulted in a trilateral statement.
The statement points out that Tehran and Riyadh adhere to principles of sovereignty and non-interference in each other's internal affairs, and plan to restore cooperation in trade, economy, culture, science and technology.
The relations between the two states escalated in March 2015, after the Saudi-led coalition commenced a military operation against the Houthis in Yemen.
In January 2016, the kingdom cut ties with Iran after the Saudi Embassy in Tehran and the Consulate in Mashhad were attacked by protesters, outraged by the execution of prominent Shia cleric Nimr al-Nimr in Riyadh.