North Korean envoy addresses UNGA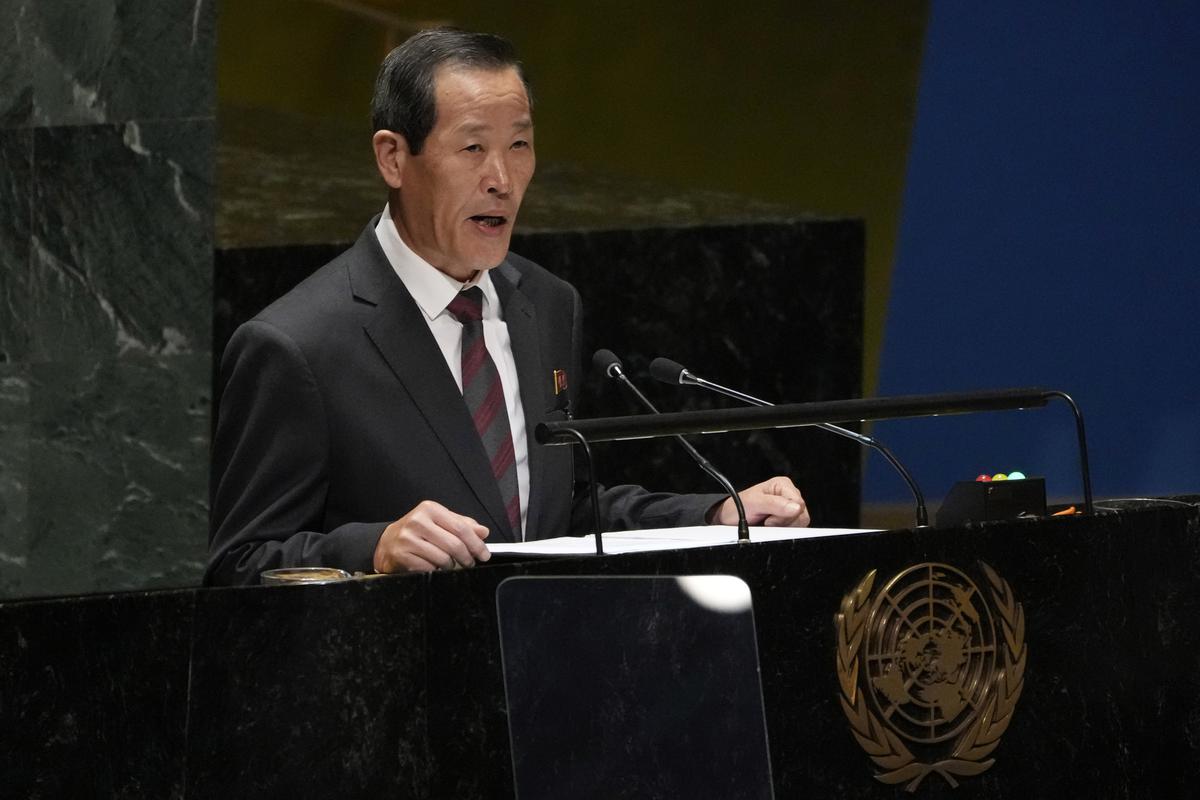 Washington and Seoul have been pursuing a policy of confrontation since the beginning of the year, and their officials publicly declare the "end of the regime" and the "occupation of Pyongyang," Kim Song said
The "reckless hysteria" of the United States and its allies turned the year 2023 into an extremely dangerous period, North Korea's envoy to the United Nations told the 78th session of the UN General Assembly.
"Owing to the reckless and continued hysteria of nuclear showdown on the part of the US and its following forces, the year 2023 has been recorded as an extremely dangerous year that the military security situation in and around the Korean peninsula was driven closer to the brink of a nuclear war," said Kim Song, the Ambassador and Permanent Representative of the Democratic People's Republic of Korea (DPRK) to the United Nations.
In his words, Washington and Seoul have been engaging in the policy of confrontation since the start of the year, with their officials making public remarks about the "end of the regime" and "occupation of Pyongyang." The North Korean envoy also mentioned a number of military exercises in the region, including those held near North Korea's border.
In April, South Korea and the United States have agreed to set up the so-called Nuclear Consultative Group, tasked with the planning, operation and execution of preemptive nuclear strike against the DPRK, the diplomat continued.
"The US is now moving on to the practical stage of realizing its sinister intention to provoke a nuclear war by frequently dispatching strategic nuclear submarines and strategic nuclear bombers carrying nuclear weapons in and around the Korean peninsula for the first time in decades," Kim Song said.
The diplomat went on to say that the United States turned South Korea into its "military colony."
He described the South Korean government's current moves as "a sycophantic and humiliating policy of depending on outside forces" and warned about "imminent danger of nuclear war breakout."
Under these circumstances, North Korea "is urgently required to further accelerate the build-up of its self-defense capabilities to defend itself impregnably."
"It is only too natural that the more the reckless military moves and provocations of the hostile forces are intensified threatening the sovereignty and security interests of our state, the more our endeavors to enhance national defense capabilities would increase in direct proportion," the diplomat added.