Norway delegation visit: Renewable energy, Green Shipping are fine but no politics please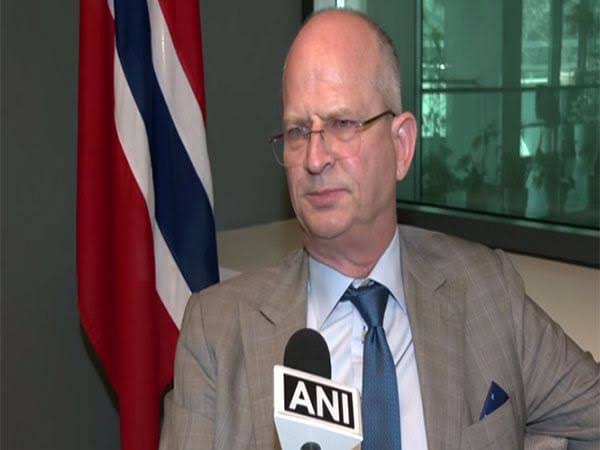 A Norway delegation led by Norwegian Minister for Trade and Industries Jan Christian Vestre will be here on Thursday with its focus on renewable energy and green shipping, said the Norwegian Ambassador to India Hans Jacob Frydenlund.
The Norwegian envoy also added that companies from Norway will be accompanying the Minister which will focus on the climate and environment sector. The delegation will be here on Thursday and in Mumbai on Friday.
Norway has one of the World's longest histories in producing Green hydrogen. The method was developed in Norway and the biggest production facilities are built in Norway. This will surely help India which is already a World leader in producing renewable energy.
Speaking about Green hydrogen and Renewable energy cooperation between the two countries and how Norway can help India meet its energy needs, the envoy highlighted the Climate Investment funds of 200 million dollars in India and also how the task force established between the two countries is doing it's best to meet the energy challenges.
"We do have extensive cooperation already. Starkcraft has been around for a long time. We have established a task force with Indian authorities on energy to be able to make that all the different aspects when it comes to renewable energy.
When it comes to Research and investments, we have a climate investment funds which has already invested 200 million dollars in India and we're counting. This is developing fast and we're looking into a new and different way. Solar, Ocean wind, hydroelectric power and hydrogen, are very important energy elements in the overall mix," said the envoy.
Calling India a key country in combating climate change, the envoy said that given India's economic rise, more Norwegian companies will increase their footprints here.
"The relationship is excellent but as the world grows smaller and becomes more and more dependent on each other, it will develop into the future. It is India's size and India's needs for economic development. India is a key country when it comes to Combating climate change and then providing sustainable economy. And also as India's being one of the fastest growing economies in the world, is also an increasing market for Norwegian companies, so this will just increase from here," said the envoy.
Further speaking about the Norway and India strategy that was formulated in 2019, the Envoy highlighted the four key areas of focus in the cooperation which are oceans, climate energy and environment.
Speaking about the climate crisis caused by the Russian – Ukraine war and India's stance on that, the envoy said that it has a severe impact on Norway and discussions were being held with India on that. This where Norway is going at tangent. Russia cannot permit Ukraine to be made a member of NATO….this is the RED LINE which cannot be breached. It is as simple as that. Twice Europe has engulfed the entire World into two World wars. This time it cannot be permitted to act as per its whims and fancies.
"The Russian aggression has severe impacts on our own security. This has an enormous impact in Norway, where 30 years of building up trust with Russia was wiped up within hours we have also been discussing this quite extensively with India, for instance during the visit of our Minister of Foreign Affairs here last year and the discussion will continue," said Frydenlund.
The Russians will not threaten Norway unless you together with NATO try and make faces at it !!!