Oil supplies from Russia to India will continue to grow, EU can keep crying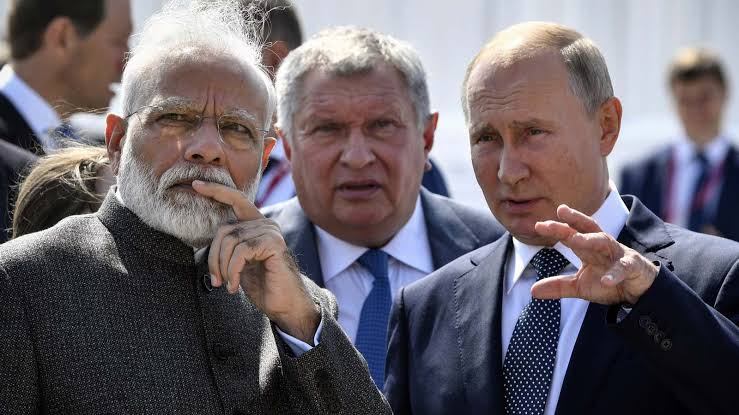 It was stressed that Indian companies benefit from buying Russian oil at a very competitive price
The volume of oil supplies from Russia to India will increase, the growth will reach at least another 5%, said Director General and CEO of the Federation of Indian Export Organizations (FIEO) Dr Ajay Sahai.
According to him, the volume of oil deliveries from Russia to India has already increased significantly. "In March 2021 it was 0.3% and in March 2023 it was 30%," he said.
He predicts that the volume of energy sources purchased from Russia will increase. "I don't think that companies will put all eggs into one basket. Diversification is very important. So, I think maybe 5% more may happen. That's what I personally feel," he said.
Sahai stressed that Indian companies benefit from buying Russian oil at a very competitive price.
India, the world's third largest importer of crude oil after China and the United States, has point blank refused to accept the Western cap on Russian oil prices and has continued to buy it.
According to OPEC's April report, Russia has become the leading supplier of oil to both India and China. Russian oil accounted for 38% of total shipments to the South Asian nation in February, according to the report.