Philippine Shows Keen Interest In Acquisition Of BRAHMOS Missile From India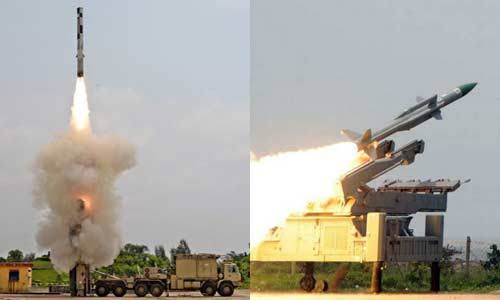 Ranking Philippine Army (PA) officials on Thursday paid a visit to the INS SAHYADRI , a guided missile frigate, to learn more about its missile capabilities which include the BRAHMOS surface to surface missiles , the world's fastest supersonic missile. Army spokesperson Lt. Col. Ramon Zagala, in a statement Friday, said PA officials led by Major Gen. Reynaldo M. Aquino were welcomed by the ship's commanding officer, Captain Ashwin Arvind.
The officials were toured aboard the ship, which was docked at Pier 15, Manila South Harbor, and briefed about the BRAHMOS missile, which can be launched from ship, aircraft, submarine or land. "The Philippine Army is interested in acquiring this type of missile as it will strengthen our coastal defense operations," Zagala said.
Earlier this month, the PA activated its first land-based Missile System Battery under the Army Artillery Regiment. The unit is currently working on its training programs before acquiring its future equipment.
"The Philippine Army puts a premium on upgrading the various areas of its defense capabilities as it plays a vital role in addressing external threats. We ensure the Filipino people that we are on a continuous endeavor of becoming a world-class Army ready to protect our country," he added.
INS SAHYADRI (F-49) is accompanied by an anti-submarine corvette, INS KILTAN (P-30), they arrived in the Philippines last October 23 and will be ending their goodwill on the 26th.
INS SAHYADRI has a displacement of 6,200 tons, a length of 142.5 meters and a beam of 16.9 meters, and is armed with a variety of missiles, torpedoes, and rockets for anti-ship, anti-air, and anti-submarine missions along with a 76mm automatic cannon.
INS KILTAN , on the other hand, has a displacement of 3,000 tons, a length of 109 meters, a beam of 12.8 meters and is armed with guns, torpedoes, and rockets.