Russia predicts trade with China will hit record $200 billion in 2023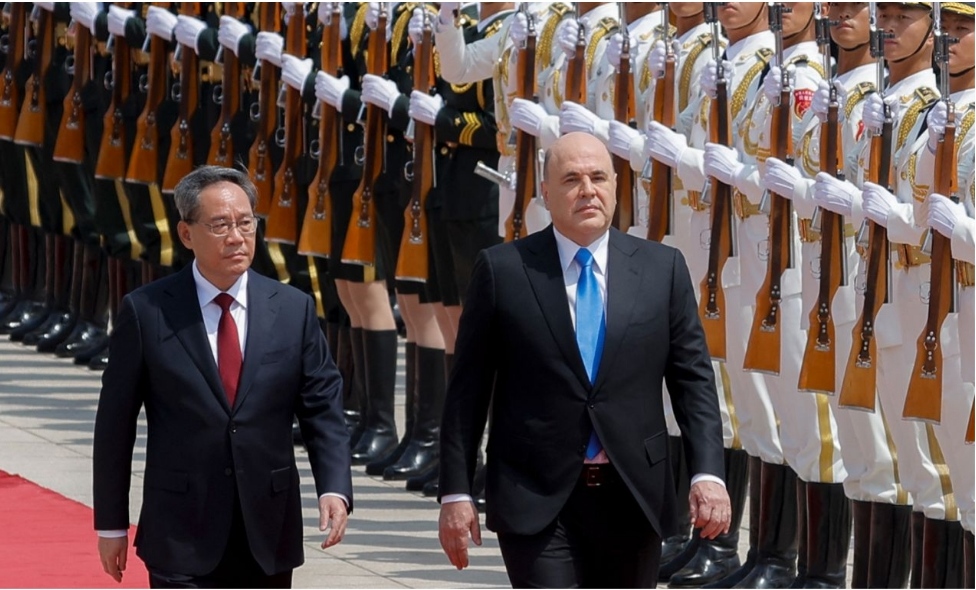 Russian Prime Minister Mikhail Mishustin and Chinese Premier Li Qiang attend a welcoming ceremony in Beijing on May 24, 2023.
Trade between Russia and China is expected to hit a new record level of $200 billion this year, according to Russian Prime Minister Mikhail Mishustin during his trip to China. This is in spite of Western Countries having banded together to unsuccessfully isolate Moscow from not only the West but the rest of the World.
However India, the Arab World, the Central Asian Republics, African Countries and most of the South American and SouthEast Asian Countries have just refused to tow the USA led West.
Russia has been hampered by unprecedented Western sanctions since it got in conflict with Ukraine and has been shut out of much of the Western economy.
But India, China and many others which have declared NO LIMITS to their friendship with their northern neighbor. They have maintained with Kremlin all previous economic relationship, tempering the impact of its banishment from the Western financial system.
In fact India and Russia have started trading bilateral in their currencies. So is the case with China Russia trade.
Last year, bilateral trade between China and Russia jumped nearly 30% to a record $190 billion, mainly boosted by China buying Russian energy. This year, their trade continued to surge, up 41% in the first four months, according to Chinese customs figures.
"I believe that this year we will be able to achieve the goals set by the two countries' leaders and bring the total trade to $200 billion," Mishustin said during a speech at the China-Russia business forum in Shanghai on Tuesday.
That will be one year ahead of the schedule set by Russian President Vladimir Putin and Chinese leader Xi Jinping in 2019.
Energy cooperation with China remains Russia's "absolute priority," Mishustin said.
On Wednesday, China's Premier Li Qiang met with Mishustin in Beijing, and said the country was willing to work with Russia to promote their pragmatic cooperation in various fields and take it to a "new level," according to Reuters.
Mishustin, meanwhile, said the two governments are making a "coordinate effort" to implement the agreements reached between Xi and Putin in their March meeting to a "supreme level," according to Russian state news agency.
The premier also emphasized its relations are at an "unprecedentedly high level" and "mutual respect to each other's interests," TASS reported.
Mishustin is expected to also meet with Xi on Wednesday.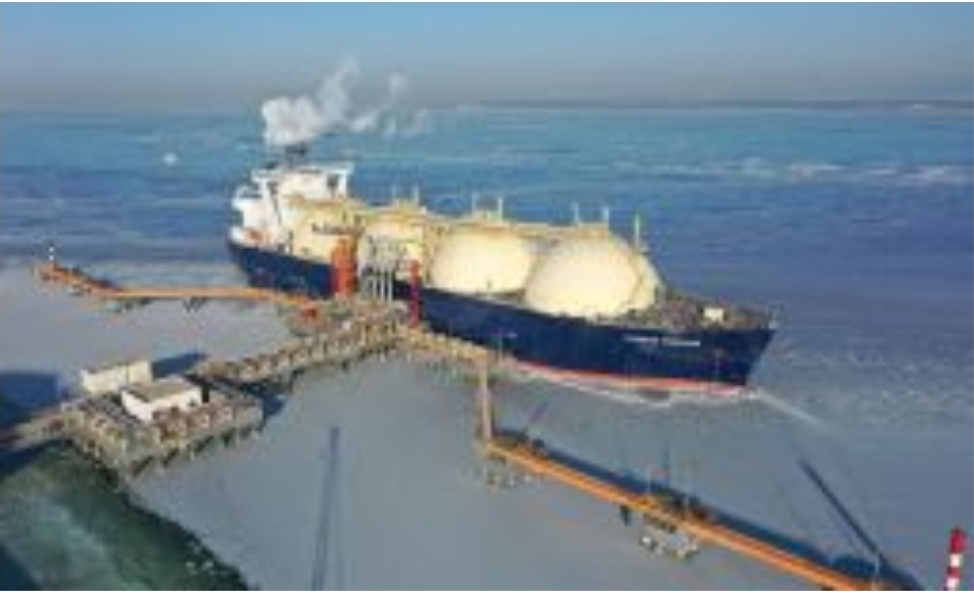 China is helping to prop up the Russian economy. Here's how
Russia has surpassed Saudi Arabia to become China's largest crude oil supplier since February, according to most statistics from China's customs authority.
The two countries have also planned to build the Power-of-Siberia 2 pipeline to deliver more Russian gas to China via Mongolia. The project is not yet finalized. But Putin said in March that the three countries had completed all agreements on finishing the pipeline, and that Russia will deliver at least 98 billion cubic meters of gas to China by 2030.
Alexander Novak, Russia's Deputy Prime Minister, said Russia's energy supply to China could increase about 40% this year, the Global Times reported.
The $200 billion figure also means China will buy more agricultural products from Russia, and Chinese companies will produce more cars locally in the country, the paper cited other Russian officials at the forum as saying.
The two countries will enhance financial cooperation as well, Mishustin said.
Andrey Kostin, CEO of Russia's state bank VTB, said at the forum that Russia's central bank has been stockpiling the yuan and has provided the yuan and rubles for more than 70% of the two countries' trade.