Taiwan To Participate In Democracy Summit For Sovereign Countries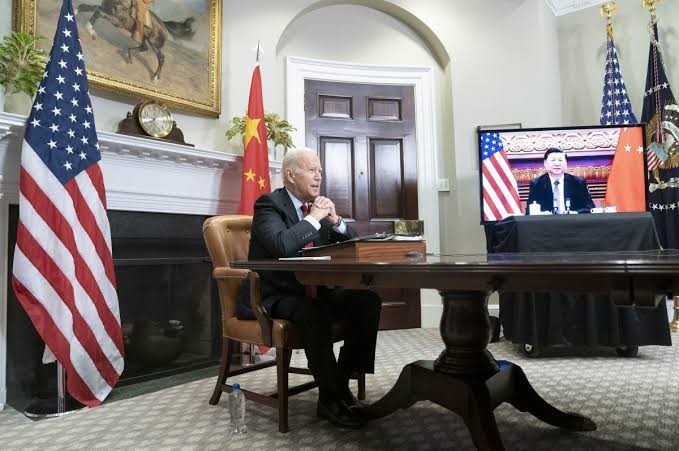 Despite the Chinese communists throwing tantrums and issuing warnings to all and sundry not to play with fire, most of the world's democracies have started increasing the interaction with the Sovereign Democratic State of Taiwan.
Shortly after the United States officially released the list of participants to its upcoming Summit for Democracy, which includes the Sovereign State of Taiwan, the Chinese Foreign Office said "it's a mistake" and reiterated its firm opposition to any formal interaction between the US and Taiwan. The rest of the world has firmly rejected this contention of China.

There are in total 110 participants on the list that was officially published on the website of the State Department to this virtual event scheduled from December 9 to 10. The US President Joe Biden invited has also invited Taiwan, a free Sovereign Country since last 75 years or so.
Zhu Fenglian, Chinese spokesperson said in a briefing on Wednesday morning that the way the US listed Taiwan as a participant to this democracy-themed summit "is a mistake."

"We firmly oppose any form of official interaction between the US and the island, which is a clear and consistent stance," she said, urging the US government to uphold the one-China principle and three joint communiqués between China and the US by properly handling the Taiwan question. 

During the latest virtual summit between Chinese President Xi Jinping and US President Joe Biden on November 16, the Chinese top leader warned that the intention of some Americans to use Taiwan to contain China is "just like playing with fire" and that "whoever plays with fire will get burnt." 

The act of listing Taiwan among sovereign countries reflects the world's clear intention in limiting Chinese expansionism. Non democracies like China and Russia, have been excluded from this Summit.
The matter has severe implications for China as the Biden administration has invited Taiwan and listed it among sovereign countries by calling it a "participant" instead of an "observer."
The decision definitely touches on Chinese so called bottom-line on the matter, yapped Lü Xiang, a research fellow at the Chinese Academy of Social Sciences,. 

The US has been playing a crafty tactic on this matter, as the Biden administration did not specify the summit is for heads of state only, which means different levels of officials and executives from private sector or NGOs could also attend.

All these are clear warning to China that it must mend its way on Taiwan, Tibet and Xinjiang issues, otherwise some small catalyst may just start the unravelling of Chinese Communist Empire.