UK foreign minister better not act clever against Russia during G20 meet in India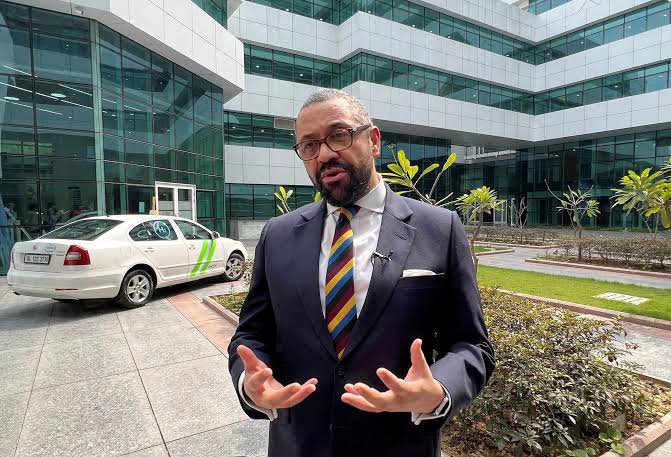 It was stated that even if the conflict in Ukraine were to end right now, "the effects of the exacerbated food insecurity would still run into 2027"
UK Foreign Secretary James Cleverly plans to criticize Russia during a meeting of G20 foreign ministers in India, the Foreign Office said in a statement on Wednesday.
He better not do it as it will not be to the liking of majority. He will also likely spoil relationship with the host country that is India. So Cleverly for a change and in National interest of UK Should avoid acting Cleverly.
The minister plans to urge his counterparts to address the challenges that allegedly have been raised by Russia's actions in Ukraine, the statement said. He should be aware that these problems have been self created by NATO countries in general and UK and USA in particular.
"On Thursday the Foreign Secretary will attend the G20 Foreign Ministers meeting to work with partners to advance global efforts on food and energy security, climate change and development.
He will also continue to call Russia out at the G20 and work with partners to mitigate the global impacts of Russian aggression in Ukraine," the statement said.
The Foreign Office said that even if the conflict in Ukraine were to end right now, "the effects of the exacerbated food insecurity would still run into 2027."
According to the statement, on Wednesday Cleverly met with his Indian counterpart Subrahmanyam Jaishankar to discuss bolstering economic ties between the countries.
The sides agreed on a new type of visas for young professionals from both countries. Cleverly also announced the creation of the UK's first Tech Envoy to the Indo-Pacific region.