Various Countries keen to have HAL designed and made Advanced Helicopters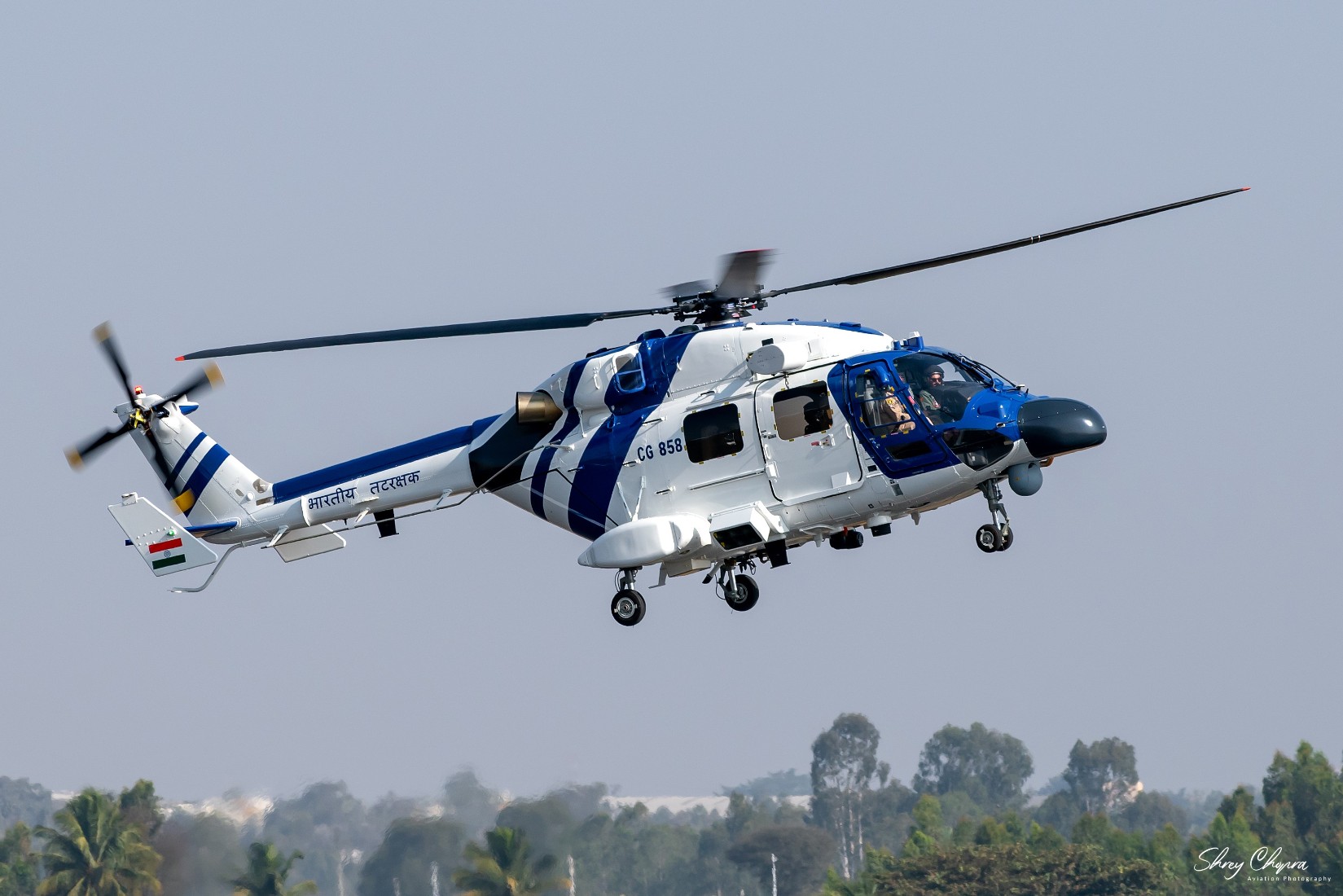 The American Government did every thing feasible to destroy the cryogenic engine programme of ISRO. From pressurizing the Russians not to supply a prototype engine and succeeding in it, the first time, to other arm twisting methods including help enact the famous Nambi Narayanan episode. All this because ISRO with its own indigenous cryogenic engine would be in a position to commercially launch various types of heavy satellite at one fourth the price which NASA charges.
However the above only succeeded in slowing down the project by about ten years. India finally emerged victorious. Today HAL has a full-fledged production facility for manufacturing cryogenic engines. The company is working in collaboration with Indian Space Research Organisation (ISRO). "As and when the orders come from ISRO, we will be in a position to manufacture those engines and supply it to them," he said. ISRO's cryogenic engine orders are close to INR 700-800 crore and expected to keep growing as and when the requirement of ISRO keeps going up.
Now the Hindustan Aeronautics Ltd (HAL) is also getting a lot of enquiries from various countries, for yet another product that is for its various types of indigenous helicopters. These countries include the Philippines, UAE and Argentina and many others. CB Ananthakrishnan, CMD of HAL, said that the Philippines and UAE are showing keen interest in HAL designed helicopters. The company is in discussions with orders from Argentina as well for helicopters.
HAL expects positive results from Argentina orders. "We are in discussions with Argentina for helicopters. We expect that order should come through," he said. The company keeps getting a lot of inquiries and leads from various countries. "But at the end of the day, how much of these leads will get converted into business, we will have to wait and see," he added.
In addition to the TEJAS, Argentina is also interested in the LCH, while the Philippines and Egypt have expressed interest in the ALH. "Argentina has been interested in the TEJAS and we have submitted a proposal," he stated.
India has been giving helicopters, mostly ALH, to friendly countries in the Indian Ocean Region. The helicopter production capacity of HAL currently is 30 per year at Bengaluru and 30 at the new plant at Tumkur which can be scaled up to 60 per year when required, Mr Ananthakrishnan explained. So we can ramp up the production rate to 90 helicopters per year, he noted.
By early September, the Cabinet Committee on Security (CCS) is likely to give sanctions for the development of the TEJAS MK-2, a bigger and more capable fighter than the present one. "We will be able to deliver the prototype in 2025-26 and have the first flight in 2026-27," Mr Ananthakrishnan added.
The CCS sanction includes a total development cost of INR 9,000 crore including the INR 2,500 crore that has already been spent. IAF has committed to procuring six squadrons of TEJAS MK-2.This will inevitably rise to 9 more Squadrons ie total of 15 Squadrons.
The TEJAS MK-2 will be a heavier and much more capable aircraft than the current LCA variants and the TEJAS MK-1, 83 of which have been contracted under an INR 48,000 crore deal with Hindustan Aeronautics Limited (HAL). The Mk2 is 1350mm longer features canards and can carry a payload of 6500kgs compared to 3500kgs the LCA-Mk1 can carry.
The Indian army has ordered nearly 2,000 unmanned aerial vehicles popularly known as UAVs of various types since the start of the stand-off that took place at Galwan with China in 2020.
The HAL management also mentioned that they are developing one rotary UAV of 200 kg class. While updating on that order opportunity, Ananthakrishnan said the company is not involved in the 2,000 UAVs that the Indian Army has ordered and is focusing on combat drones.
"As far as the Indian army having placed around 2,000 drones order is concerned, it is basically towards mini and small UAV segments and HAL is not into that. Our focus is towards the combat drones, which we are trying to develop," he added.
Drones will be used for logistical purposes that can carry loads between 5 kg & 40 kg to troops in forward posts.
The current order book of the company stands at INR 84,000 crore. Apart from this, there is also visibility of orders worth INR 36,000 crore to be materialised in the next six months to one year. Repair and overhaul orders will be an additional INR 15,000 crore.
"In the short-term, there is an expectancy of around INR 36,000 crore, which should materialise in the next six months. Repair and overhaul orders will be an additional order of almost INR 15,000 crore over and above this on an annualised basis," he said.
The company expects revenue growth of 8% in FY23 and FY24 and double-digit revenue growth from FY25 onwards. While updating about the Malaysian order that the company was expecting, he said that the probability of a Malaysian order is reducing.
"We so far have not got any communication on whether it is awarded to anyone else other than HAL but as it looks like, the probability of the Malaysian order does not seem to be very bright. However, we are still hopeful of the order," he explained.